Caribbean Red Cross Societies Offer Free First Aid and Multi-Hazard Mobile Apps
Antigua & Barbuda/ Bahamas/ Barbados/ Belize/ Dominica/ Grenada/ Guyana/ Jamaica/ St. Kitts & Nevis/ St. Lucia / St. Vincent & Grenadines/ Suriname / Trinidad & Tobago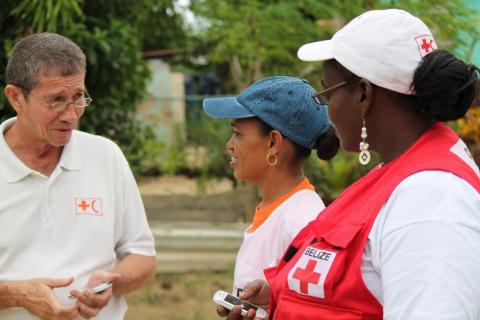 People throughout the Caribbean can now download free mobile phone apps to help them stay safe and assist others during natural disasters and emergencies. Both the First Aid app and the Multi-Hazard app are now available for free download on iOS and Android devices in each 13 Caribbean countries. The mobile apps are being released by Red Cross societies across the Caribbean, thanks to technology and funding from the American Red Cross, the Global Disaster Preparedness Center, and USAID Office of U.S. Foreign Disaster Assistance.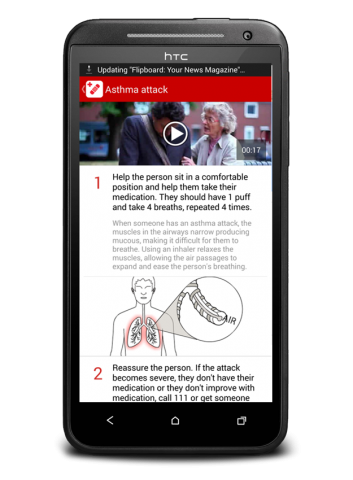 The Red Cross First Aid apps empower people to provide lifesaving help during everyday emergencies. The apps are localized for each individual country and offer expert advice for preparing and reacting to emergency situations. Users can learn basic first aid tips and procedures, as well as find location-specific emergency contact information. App features include:
Step-by-step instructions—including videos and illustrations—on how to respond to each condition;
Learn, Prepare and Emergency First Aid sections focusing on everyday first aid scenarios;
Emergency contact information; and
Tests, quizzes and badges that users can share on social media.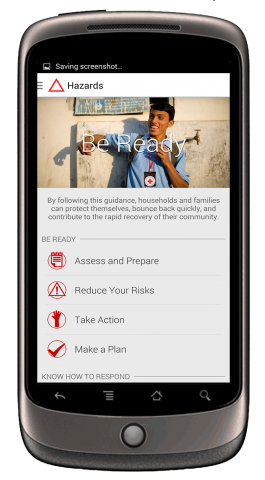 The Red Cross Multi-Hazard apps enable users in the Caribbean to monitor disaster conditions through location-based technology. It also empowers people to prepare their family and home, find help, and let others know they are safe in the storm's aftermath. In addition to an automatic alarm that warns families when natural disasters—such as hurricanes or floods—are heading their way, app features include:
checklists for disaster preparation,
Simple steps and checklists to help prepare for and respond to emergencies,
Ability to send targeted push notifications to users, incorporating official government alerts with Red Cross "What Now" messages,
Disaster toolkit that includes a flashlight, an alarm and an "I'm Safe" messaging feature allowing users to notify friends and family of their location in the event of a disaster,
Ability for users to personalize the app by linking to social media and filtering alerts to specific locations.
Perhaps one of the most comforting features is the "We're safe" button. At the press of a button a message is sent to anyone entered on users' preloaded list of contacts. "We want people to know there are many practical precautions they can take and simple strategies they can employ to lessen the dangers associated with natural hazards, including hurricanes and floods. This new, easy to use app will empower individuals and their families to take action to save lives and protect property," said Ms. Lorraine Mangwiro, Regional Representative of the International Federation of the Red Cross and Red Crescent Societies.
Access the apps with iOS and Android devices in your country:
If you are having difficulty accessing the app on either iOS or Android then please make sure you are entering the links exactly as they are shown above. 
The apps are available in either the iTunes or Google Play store for a particular country. For some countries with no Google Play store it is available by microsite. If you receive an error message saying that the app is not available in the country store then you need to make sure you are in the correct country store to access it.  Links for changing the country store are as follow:
Changing Country Store (iOS):
Confirming Country Store (Android):
**Please note, these apps are for use in the Caribbean. American Red Cross mobile apps for use in the United States can be found at www.redcross.org/prepare/mobile-apps