Related Resources

28 Jul 2020
Infection Prevention and Control (IPC) Programmes should be implemented at national and health care facility levels; it should include an IPC focal point at each facility. IPC should be an ongoing activity undertaken by all health workers. IPC progra...
Tags: Guidance material, COVID-19 (Coronavirus)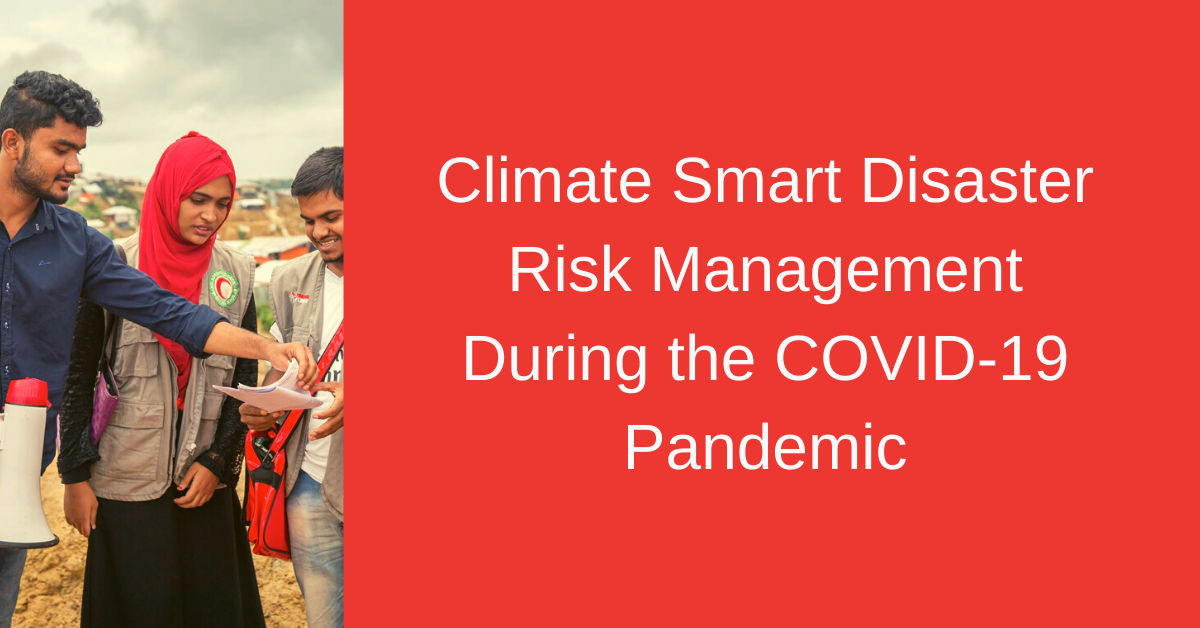 15 Feb 2021
Climate Smart Disaster Risk Management during the COVID-19 Pandemic: This document is intended to provide concise, user-friendly guidance, to be attached as a 'Companion Annex' to any future circulation of the targeted nine (9) IFRC DRR and clima...
Tags: Guidance material, Capacity Building for Disaster Risk Management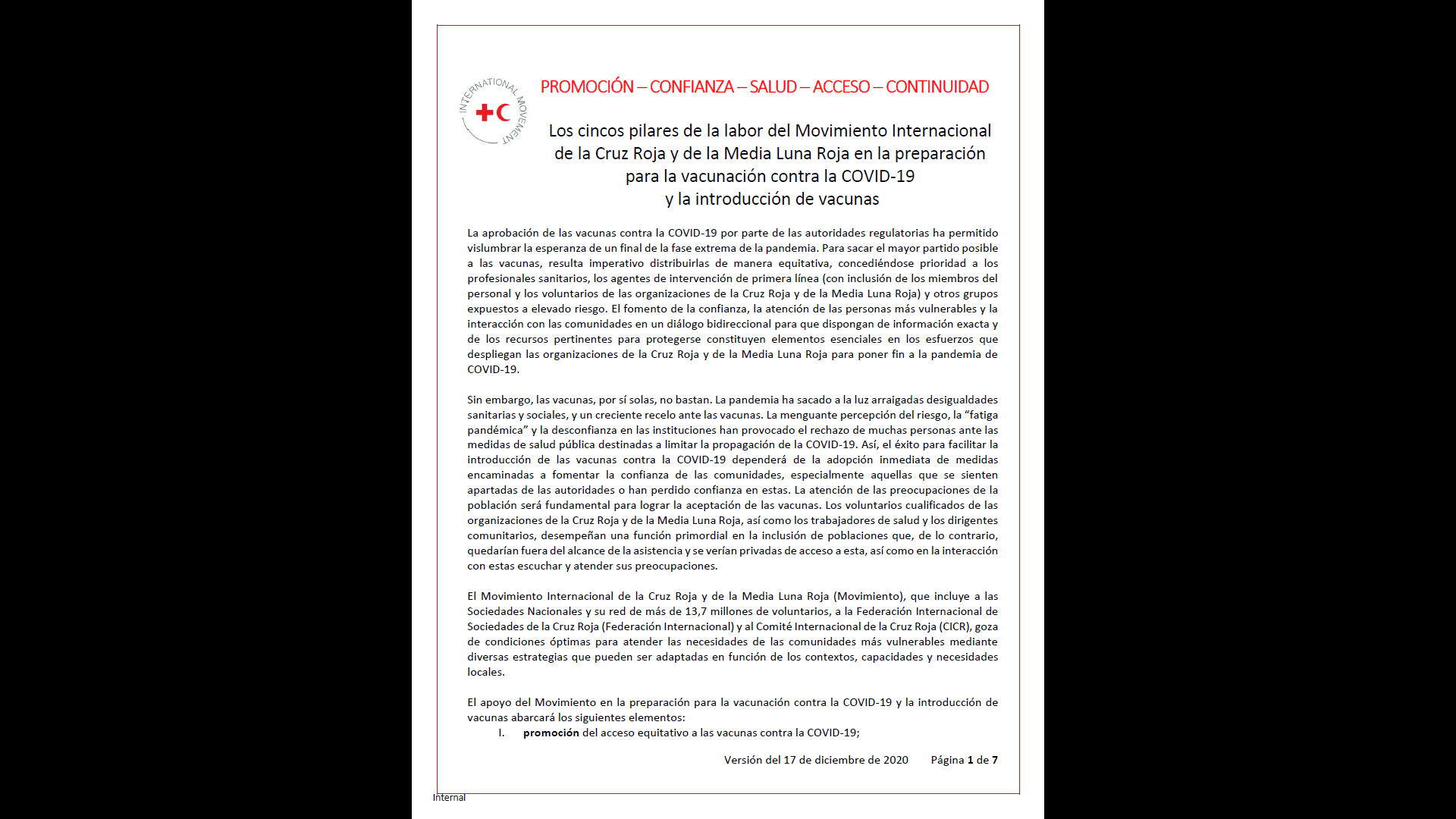 01 Mar 2021
La aprobación de las vacunas contra la COVID-19 por parte de las autoridades regulatorias ha permitido vislumbrar la esperanza de un final de la fase extrema de la pandemia. Para sacar el mayor partido posible a las vacunas, resulta imperativo distr...
Tags: Guidance material, COVID-19 (Coronavirus)