Related Resources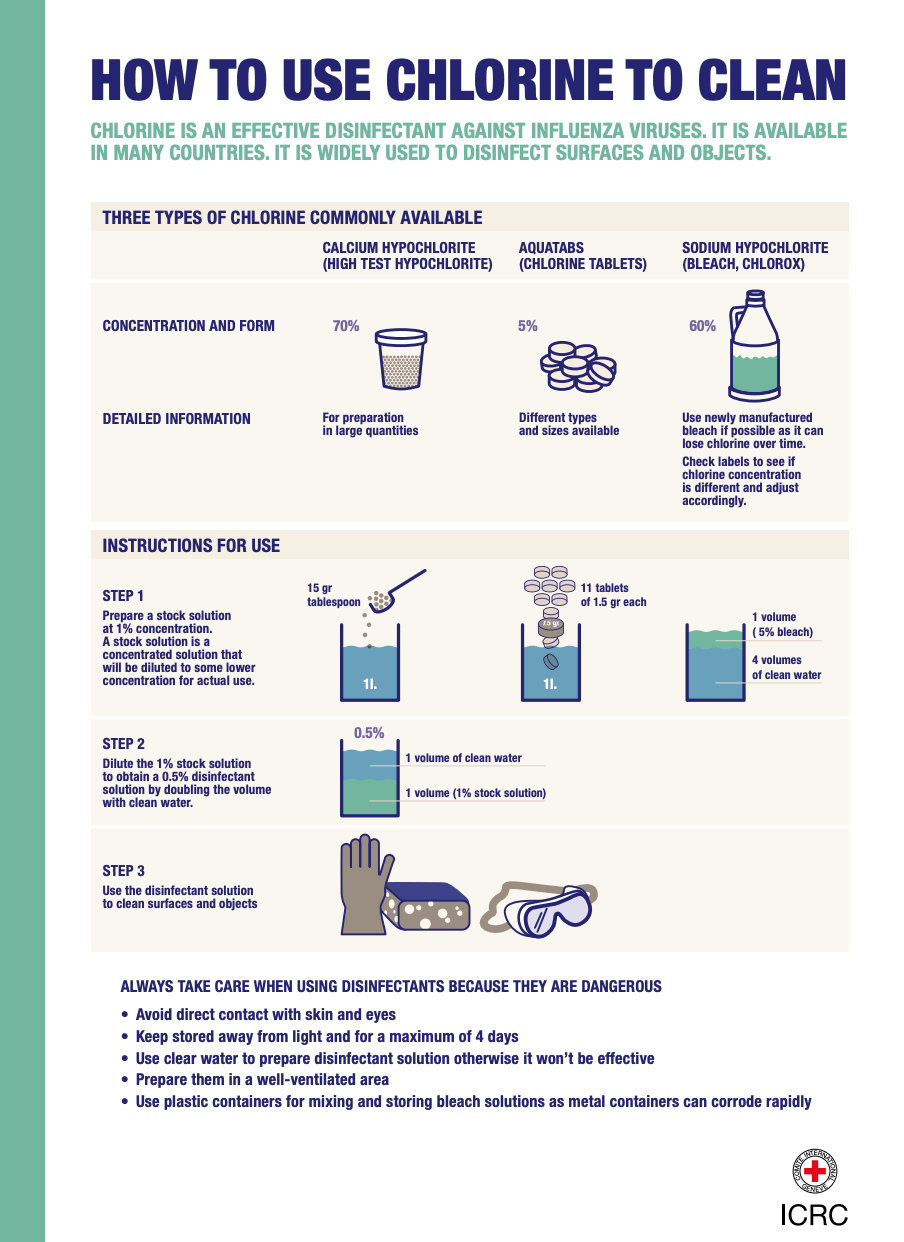 22 Jul 2020
Chlorine is an effective disinfectant against influenza viruses. It is available in many countries. It is widely used to disinfect surfaces and objects.
Tags: Guidance material, COVID-19 (Coronavirus)
04 Jul 2017
La guía pretende ilustrar el alcance de la labor concebible en el marco de la función de las Sociedades Nacionales en calidad de auxiliares de los poderes públicos, de manera que los Estados y las Sociedades Nacionales puedan lograr sus objetivos ...
Tags: Guidance material
21 Jan 2015
The Rapid Assessment for Markets (RAM) is an instrument allowing humanitarian practitioners with limited market expertise and time to develop a rapid and basic understanding of key markets within the first few days after a shock.   The RAM is desi...
Tags: Guidance material, Video, Recovery, Urban Risk Reduction