Take immediate action for air pollution by industrial hazardous odor in Bangladesh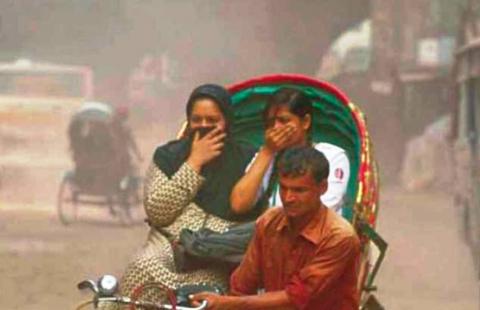 Take immediate action for air pollution by industrial hazardous odor in Bangladesh
Mohammad Ariful Islam (Volunteer), Dhaka, November 19, 2019
"The odor or smell is caused by any substance in the air, the smell we get. The odor may be pleasing or unpleasant"
In general, most substances that cause airborne odors and the harmful odors of some chemicals in the air can cause long-term health effects or death. These scents can affect our quality of life and our sense of well-being. Sometimes environmental scent can affect the entire community.
Many substances in the environment can create odors. We can smell and react before it goes into harmful stages of some chemicals in the air. These scents can become nuisance and irritate people, leading to temporary symptoms such as headaches and nausea. Other odors can be toxic and cause harmful health effects.
Environmental problems in Bangladesh are mainly due to lack of facilities like odor control management for our environment. It is responsible for a large number of industrial bad odor or hazardous gas in the air, not applying proper air and waste management scheme, improper air pollution control and improper government monitoring system.
A World Bank report 2015 has revealed that about 234,000 people, including 80,000 died in urban areas due to environmental pollution and health risks in the past 20 years. That's 10 times more than the death in a road accident that year, which was 21,286, is noted.
Read full article on the attached file please.