CONSULTANCY: GDPC Seeking the Services of an Animation Producer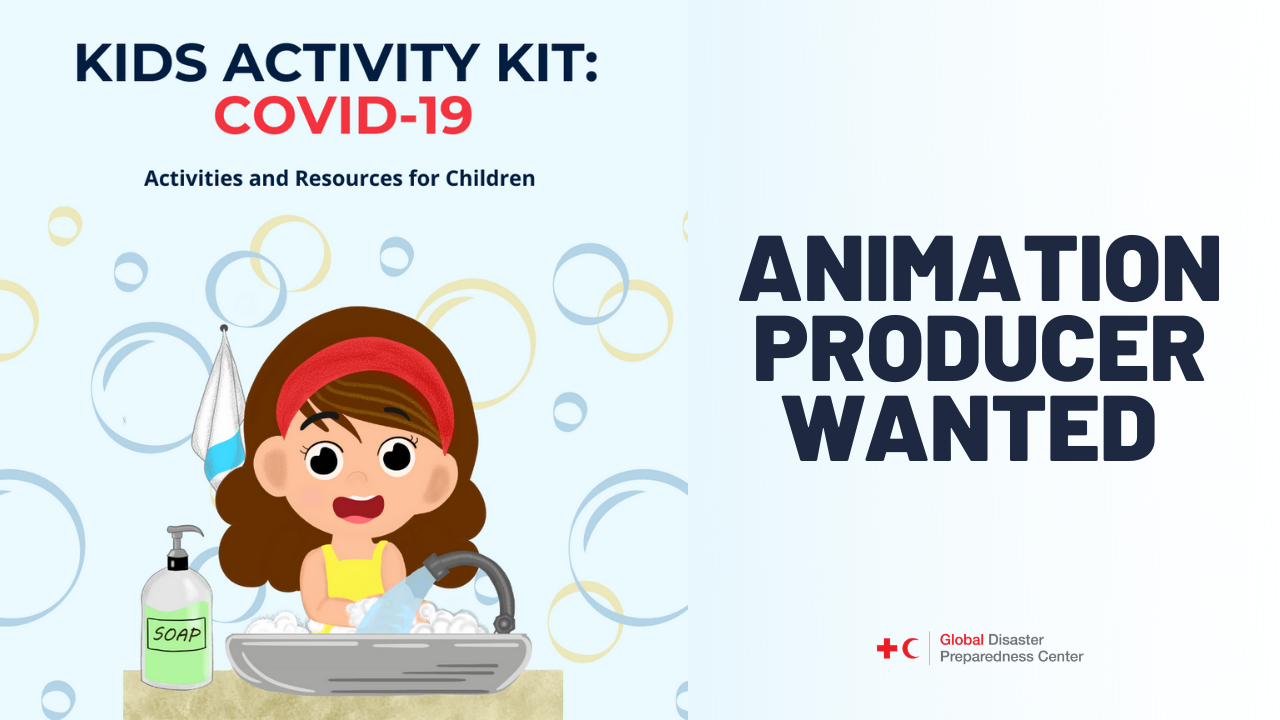 The Global Disaster Preparedness Center is seeking an experienced animator and producer to create short videos and radio clips to raise awareness of COVID-19 safety actions for primary school-aged kids (target ages 4-10).
This would be adapting existing PDF designs to video format and creating new ones.
The consultant will work with the team to:
1) Co-write video and audio scripts (audio should transition to radio broadcast)
2) Animate and create short child-friendly videos (each 30 seconds max)
3) Child-friendly voice over in English and Spanish (additional languages such as French Arabic would be an asset)
4) Maintain 'learning through playing' pedagogical approach Ideally, similar characters as the original Kids Kit activity cards.
The consultant will work remotely and need his/her own production equipment to conduct the work.
The attached TOR has further details of the service and qualifications.
To learn more about the Global Disaster Preparedness Center (GDPC) visit preparecenter.org.