Migration, Displacement, Detention, Shelter and Settlements
COVID-19 Material Guidance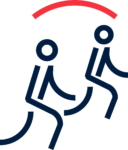 Migration, Displacement, Detention, Shelter and Settlements
The inclusion of migrants, irrespective of legal status, in COVID-19 responses is not only essential to reduce the impact of the pandemic on migrants themselves but is also core to public health management. Specific strategies of outreach are required to ensure their access to information, their inclusion in prevention measures and their equal access to testing and health care services.
RCRC Guidance
Red Cross Red Crescent guidance materials  
ICRC COVID-19: Preparedness and response in detention

COVID-19 poses challenges in places of detention, given the specific vulnerabilities of detainees and difficulty of containing outbreaks in such settings. The ICRC's approach to COVID-19 in detention is anchored in support to the authorities who are primarily and ultimately responsible for the wellbeing of detainees and staff.
External guidance 
International organizations guidance   
Civil Society Action Committee: COVID Statement

As leaders and organizations of civil society around the world – many of us ourselves migrants and refugees or their children and grandchildren – we urgently call on States and government authorities at all levels to protect migrants and refugees in this global COVID-19 pandemic crisis.

CDC: Interim Guidance for Homeless Service Providers

People experiencing homelessness are at risk for infection during community spread of COVID-19. This interim guidance is intended to support response planning by emergency management officials, public health authorities, and homeless service providers, including overnight emergency shelters, day shelters, and meal service providers.

Social Science in Humanitarian Action Platform: Informal Urban Settlements

This brief sets out key considerations for protecting informal urban settlements from the spread and impacts of COVID-19. There is heightened concern about these settings because of the combination of population density and limited infrastructure. This briefing discusses what is known about vulnerabilities and how to support local action. It can be viewed in conjunction with the Science in Humanitarian Action Platform (SSHAP) briefings on quarantine and social media.
IASC interim Guidance for COVID-19 Readiness and Response in camps and camp-like settings

Addresses specific needs and considerations required in humanitarian situations, including camps and camp-like settings and the surrounding host communities, in scaling-up readiness and response operations for the COVID-19 outbreak through effective multi-sectoral partnership.

IASC Interim Guidance on COVID-19: Focus on Persons Deprived of Their Liberty

Persons deprived of their liberty face higher vulnerabilities as the spread of the virus can expand rapidly due to the usually high concentration of persons deprived of their liberty in confined spaces and to the restricted access to hygiene and health care in some contexts. International standards highlight that states should ensure that persons in detention have access to the same standard of health care as is available in the community, and that this applies to all persons regardless of citizenship, nationality or migration status.

My Move: Homelessness During the Pandemic: What to Do and How to Help

The COVID-19 pandemic has exacerbated many of the conditions of homelessness in the USA and across the world. This resource from My Move provides vital information on homelessness in the U.S. including a clickable U.S. map, to help locate active programs.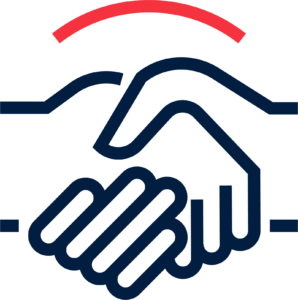 Contact information 
Name Last Name 
email@ifrc.org