Social Media for Behaviour Change (SM4BC) Toolkit
We mean many different types of digital platforms, essentially websites and apps that connect people to each other, allowing them to easily share and interact around ideas, information and content they create.
This toolkit is designed to be helpful to anyone who wants to use social media to bring about positive behaviour change regarding disaster risk reduction among people in their community or other groups they serve.
Click here for more information
The toolkit is designed as a flowchart to lead you through the key questions that need to be answered in order to be successful in using social media for behaviour change.
How to use the SM4BC Toolkit?
The content and examples in the toolkit are geared towards those working in the areas of disaster preparedness and disaster risk reduction, with a special focus on issues related to the Latin America and Caribbean region. However, the core concepts are applicable across the board, no matter what type of behaviour change you are working towards or where in the world you happen to be.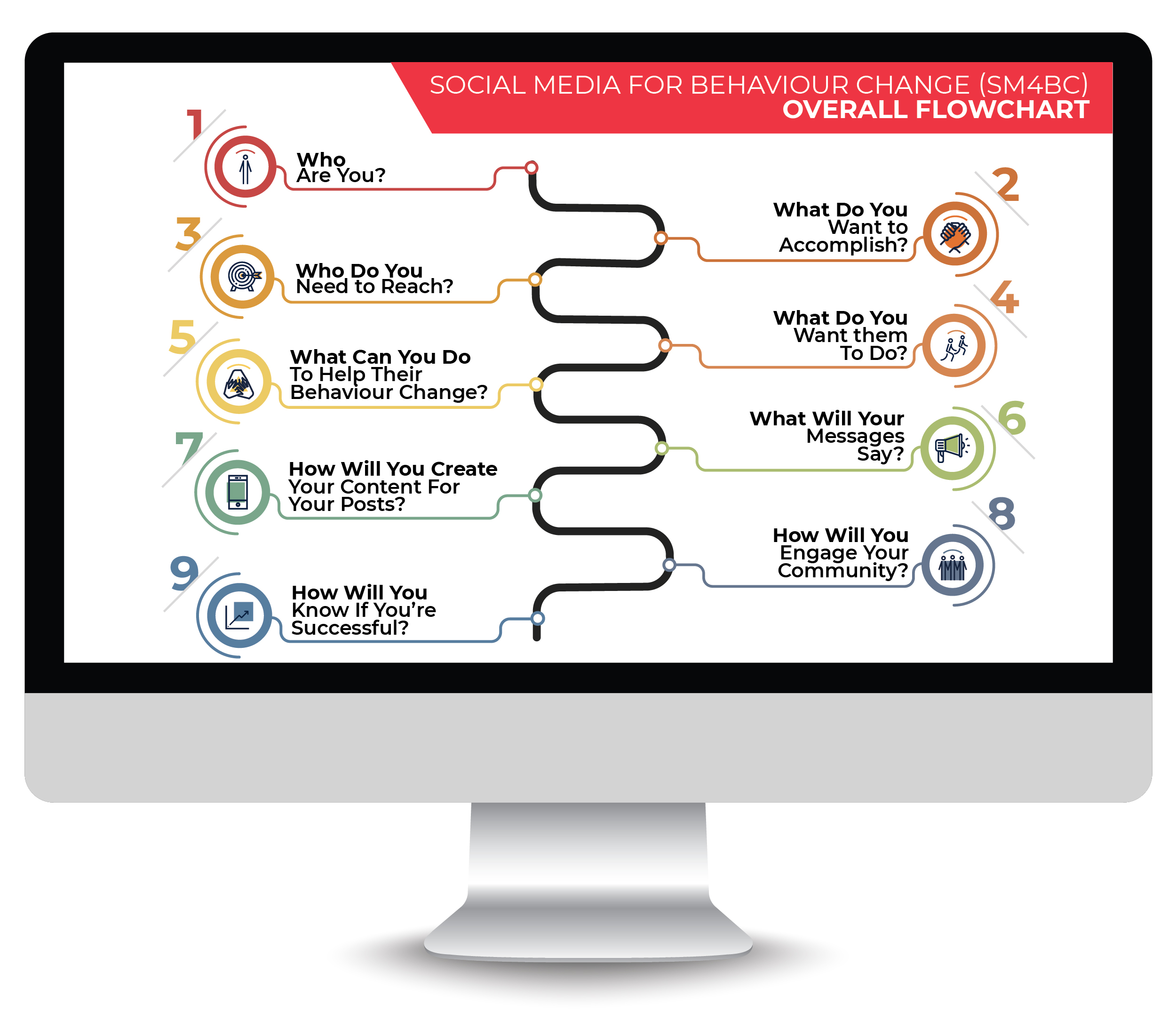 What is your organization trying to accomplish on social media
Get specific about the problem to be addressed
Identifying your priority audiences and tailor your outreach
Clearly defining the behaviour to be promoted via social media
Design your messaging and approach to increase the chances of success
Each message you post should have a reason behind it.
Match the style and type of content audiences want to see on specific channels
Create a set of policies that will guide your social media activity.
Measure your success by the outcomes according to your original objectives.