About The Pillowcase Project
The Pillowcase Project is a preparedness education program for grades 3-5 that teaches students about personal and family preparedness and safety skills, local hazards, and basic coping skills.
American Red Cross volunteers lead students through a "Learn, Practice, Share" framework to engage them in disaster preparedness and survival skills. Upon completion, students receive a sturdy pillowcase to build their personal emergency supplies kit.
Enjoy our library of fun and engaging animated videos that help children learn how to help stay safe during a variety of emergencies and cope with any thoughts or feelings that might come up along the way.
Educator Letter
This flyer describes the outcomes and purpose of the Pillowcase Project program.
Coloring Sheet
This is a printable coloring sheet of the design found on the pillowcase provided during The Pillowcase Project presentation.
My Preparedness Workbook
This digital copy of the workbook accompanies the Pillowcase Project program.
Supplemental Lesson Plans
These four lesson plans are supplemental lessons for educators to teach that meet science education standards.
Educational Standards Report
This document explains the common core education standards accomplished through the program.
Emergency Contact Card
This printable card guides students and families to create a portable record of their important contact numbers.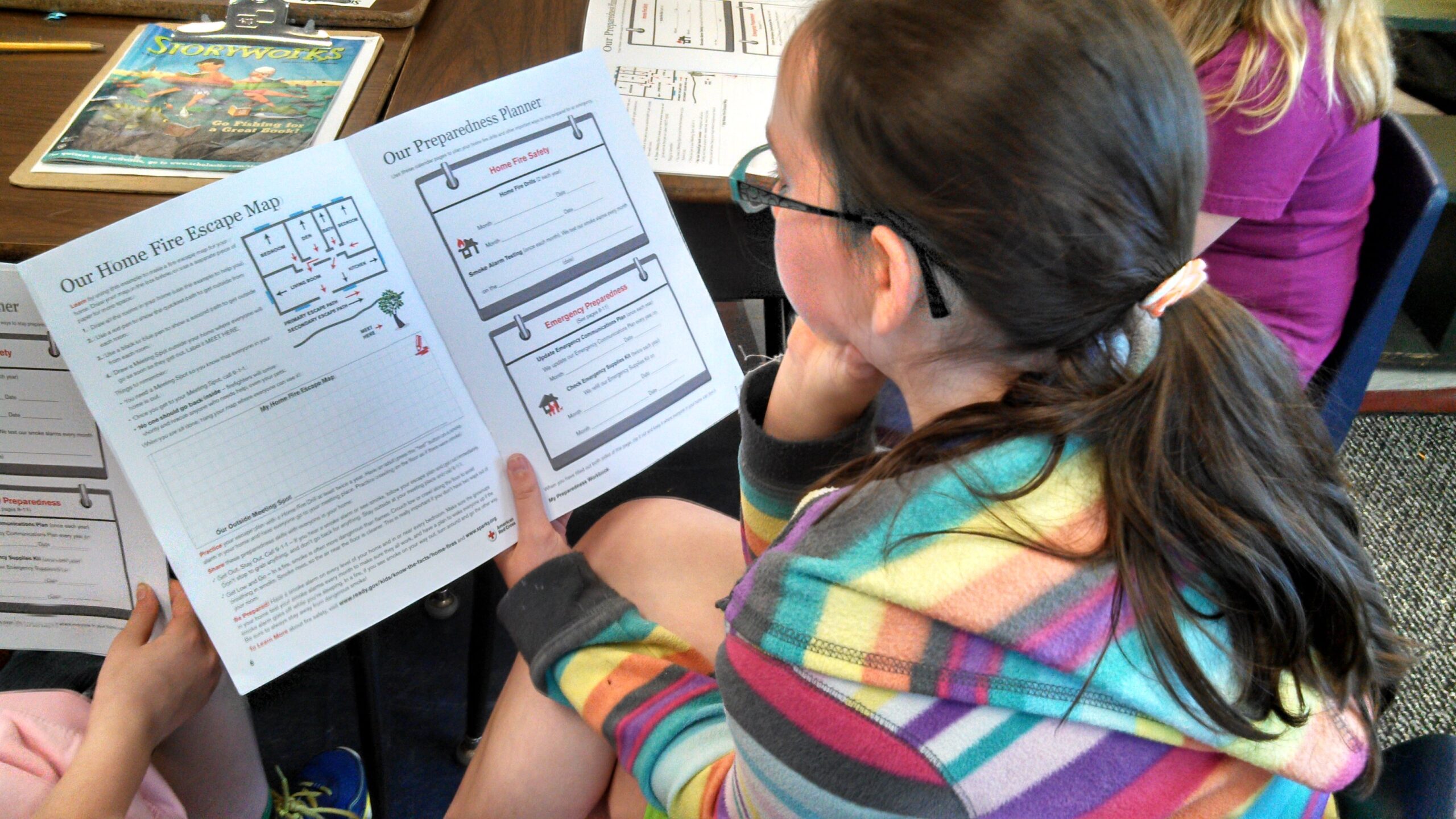 Additional Hazard Practice Activities
Additional emergency preparedness training challenges for grades 3-5. Learn how to prepare for emergencies with fun activities.
This Impact Study examines two applications – in Mexico and Australia – to identify how successful the program has been in enhancing children's preparedness and in fostering communication between students and their households, teachers and peers.
Nepal Red Cross Society (NRCS) and its partners worked with schools in three of Nepal's most hazard-prone districts. Two students illustrate how the program made a difference in their lives – and their communities.
The 'Pillowcase Project International Pilot: Peru Video Case Study' is a comprehensive study that documents the work involved in successfully implementing Mi Funda de Almohada in Peru. By combining simple technology to capture interviews and actual presentation footage with more advanced media, such as areal images, this case study tells a compelling story about the work done by the Peru Red Cross and provides primary evidence of its benefits for the recipients. The video was produced by Quimera, and funded by Disney.
The Pillowcase Project was implemented in various countries by