Philip Conor Farrell
philip.farrell@redcross.org
Washington, D.C., United States
Philip hails from Dublin in the Republic of Ireland. He graduated the University of Limerick in 2008 with a BA in Politics and Public Administration with a particular focus on the Balkans and a dissertation on the History of the Serbian Orthodox Church in Kosovo. Afterward he spent 4 years working in Japan as a Primary School Teacher of English. Recently, Philip obtained his MA in Peace and Development Studies at the University of Limerick, achieving a First Class Honors with a thesis on Soccer in post-Conflict Societies. Previously Philip has worked with the Post-Conflict Research Center in Sarajevo, Bosnia-Herzegovina. While there he worked with survivors of conflict and focused his attentions on resilience, gender based violence, and sport as a means of social reconciliation.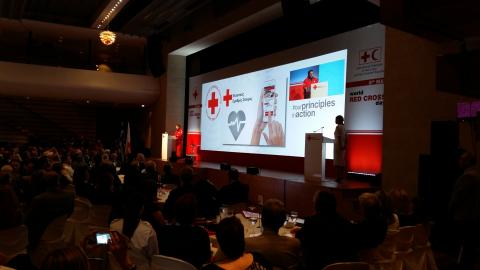 Focus on: the First Aid app of the Hellenic Red Cross
"With the app we feel closer to the people!" As part of the global Red Cross and Red Crescent ne...