The GDPC has a core team of dedicated staff based around the world, including Washington D.C. and Geneva. Meet our team members below.
Director, Preparedness, Climate, and GDPC
Omar has over fifteen years of experience working in non-profit, disaster and technical fields related to client service delivery and the interaction with government and voluntary agency partners. Omar has specialization in areas of cash programming, and mass care including emergency feeding, relief distribution and shelter in both domestic and international contexts. He leads the Global Disaster Preparedness team and Preparedness Services at American Red Cross International Services Department.
Senior manager with wide-ranging experience developing and managing innovative partnerships within the humanitarian and development sectors. Exploring the application of digital identity and blockchain technology for humanitarian assistance.
Providing technical support on climate risk management to the American Red Cross' international programs.
Consultant Urban Preparedness
Aynur has worked in the humanitarian and development field with diverse partners including, IFRC, UN organizations, World Bank, and local and national governments for more than twenty years. Besides having a sound understanding of current issues and challenges in the disaster risk reduction, preparedness and response fields she holds BS and MS degrees in city and regional planning. She has completed numerous analytical and strategic direction studies, independent evaluations and helped building institutional capacity in many countries in disaster management.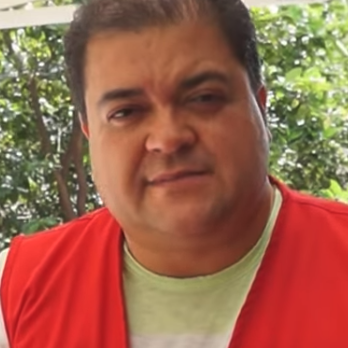 Jose Bonilla
Sr. Global Preparedness Lead
José started with the Red Cross in 1986 in the Youth program of the Costa Rica Red Cross. In his twenty years of experience in the Movement, José has worked as National Director for Disaster Preparedness and Prevention for the Costa Rica Red Cross, as founder and Coordinator of the renowned Reference Centre for Community Education for Disasters for the Americas and as a technical adviser for the creation of the Haitian Red Cross Training Centre.
Sr. Partnerships & Innovation Lead
Jessica has worked with the American Red Cross since 2001. In her role with GDPC she manages the Center's digital tools, including the Universal App Program, the WhatNow Service, and Atlas: Ready for Business preparedness app, and PrepareCenter. She holds an MS in History & Sociology of Technology & Science from Georgia Tech and a Ph.D. in international development from Tulane University.
Senior Research Scientist
Robin is a humanitarian practitioner and ethnographic researcher who explores the human and contextual factors of disaster and humanitarian response systems that lead to effective response. She received a Ph.D. from the Department of Human Centered Design & Engineering at the University of Washington for her work on ethics and technology within humanitarian systems.
Technical Advisor, Programs and Partnerships
Rita started with the American Red Cross in 2019 as a Disaster Program Manager. She has extensive experience working collaboratively in DRR with government partners, community-based organizations, and diverse communities. She served as a Peace Corps Volunteer in Indonesia and holds a MA in Migration Studies from the University of San Francisco. Her professional experiences include teaching, working with asylum seekers, and advocating for linguistic rights through policy research.
Sr. Global Preparedness Lead
Becky has spent much of her career in field locations with the UN and INGOs, working in both disaster preparedness and response. She has spent a significant amount of time working in protracted and complex crises in South and Southeast Asia, as well as the Middle East. Becky has a background in the provision of protection services and the establishment of rapid response mechanisms. She has a master's degree in Disaster Management and a BA in Diplomacy & International Relations.
Regional Technical Advisor, AMEE
Colin is passionate about Disaster Risk Reduction work, which has helped him engaged with Red Cross Red Crescent National Societies, Civil Society Organizations and governments across the Asia Pacific Region in the last 15 years. Key areas of interest include policy engagement and analysis on resilience, urban resilience and disaster induced displacement.
Regional Technical Advisor, AMEE
Pone has more than 9 years of experience with Red Cross and MSF in Community-and school-based disaster risk reduction, early warning system, management, capacity building and M&E. She holds a Master degree in Science, specializing in Disaster Preparedness, Mitigation and Management from Asian Institute of Technology, Thailand and a BS in Nursing.
Volunteer Team
Click here for information about the talented volunteers who support the GDPC with their time and talents.