Rebekah Fleck
rebekah.fleck@redcross.org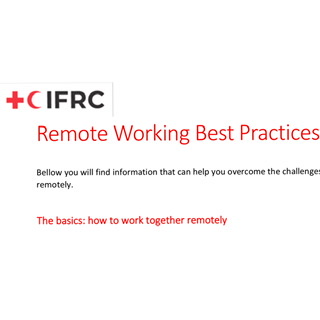 This document provides information that can help you overcome the challenges presented by working remotely.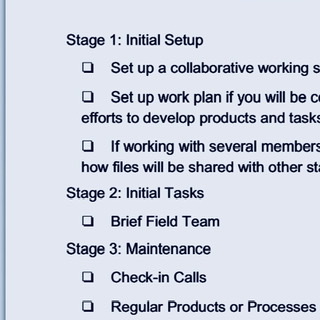 Remote Coordination Checklist provides a checklist which is broke out by stages from initial setup to handover.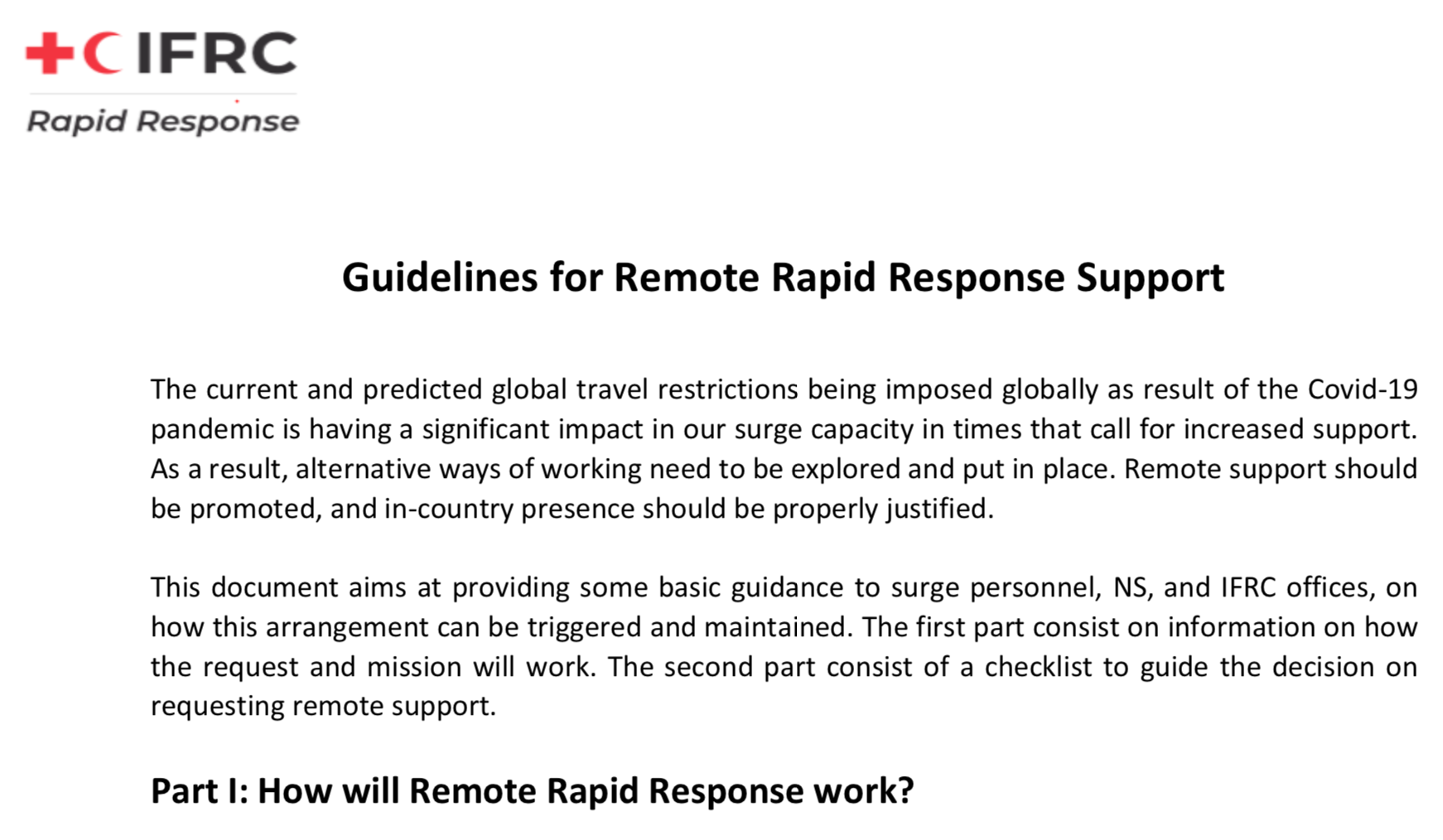 The current and predicted global travel restrictions being imposed globally as result of the Covid-19 pandemic is having a significant impact in our surge capacity in times that call for increased support. As a result, alternative ways of working nee...