1st Asia Pacific Regional Heatwave Meeting Report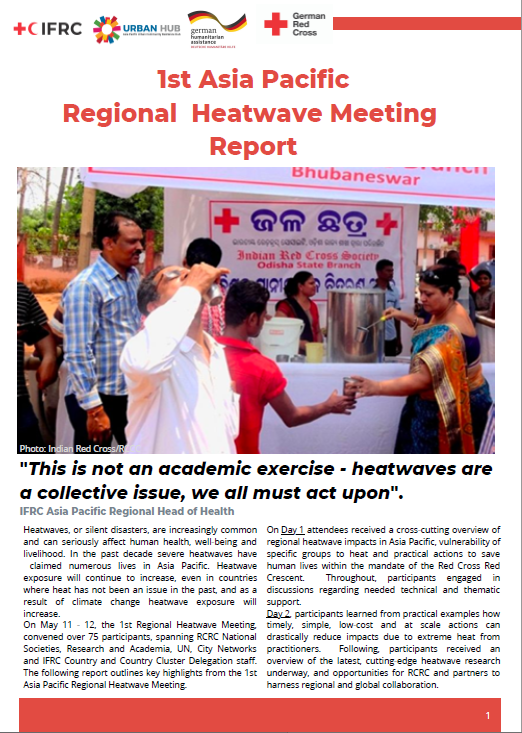 Heatwaves, or silent disasters, are increasingly common and can seriously affect human health, well-being and livelihood. In the past decade severe heatwaves have claimed numerous lives in Asia Pacific. Heatwave exposure will continue to increase, even in countries where heat has not been an issue in the past, and as a result of climate change, heatwave exposure will increase.
On May 11 – 12, the 1st Regional Heatwave Meeting, convened over 75 participants, spanning RCRC National Societies, Research and Academia, UN, City Networks and IFRC Country and Country Cluster Delegation staff. The following report outlines key highlights from the 1st Asia Pacific Regional Heatwave Meeting.