A Guide for Including People with Disabilities in Disaster Preparedness Planning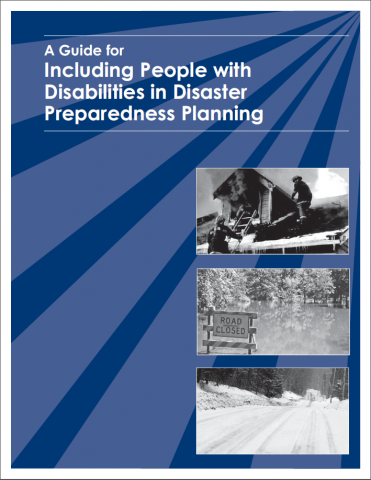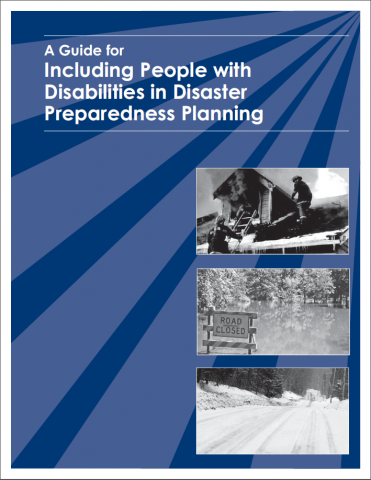 This guide, written for municipal and regional planners, reflects information,
concerns and recommendations that emerged at the daylong forum on December 6, 2005, on "Lessons Learned" from recent large-scale disasters that affected states along the Gulf Coast.
This guide is primarily intended to assist people involved in preparedness planning at the municipal and regional levels. It also contains information that will be useful to individuals with disabilities and families in the appendices.
Connecticut Developmental Disabilities Network, 2006.
Including People with Disabilities in Disaster Preparedness Planning
http://www.ct.gov/ctcdd/lib/ctcdd/guide_final.pdf