Related Resources
12 Jan 2015
We developed this short video as a way of communicating an important message in a simple way – our food system is broken. We need to fix it. Our central issue today is not the global financial crisis but whether we can produce enough food for c...
Tags: Video, Food Security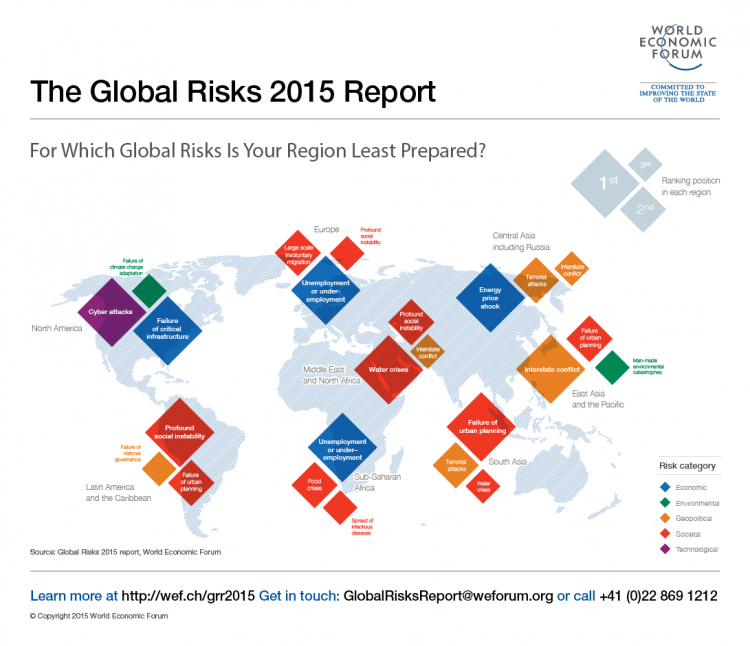 15 Jan 2015
10th edition of this Report from the World Economic Forum. It looks at a range risk trends in the context of ongoing political, economic, social, environmental, and technological challenges. Source: World Economic Forum, 2015 Global Risk Report 201...
Tags: Report, Climate Change Adaptation, Risk Assessment
21 Nov 2014
The Coastal Resources Center collaborates with USAID and other partners to carry out natural hazard and climate change vulnerability assessments, put adaptation measures into place and share lessons about what works and what needs to be done. In this...
Tags: Video, Climate Change Adaptation