Related Resources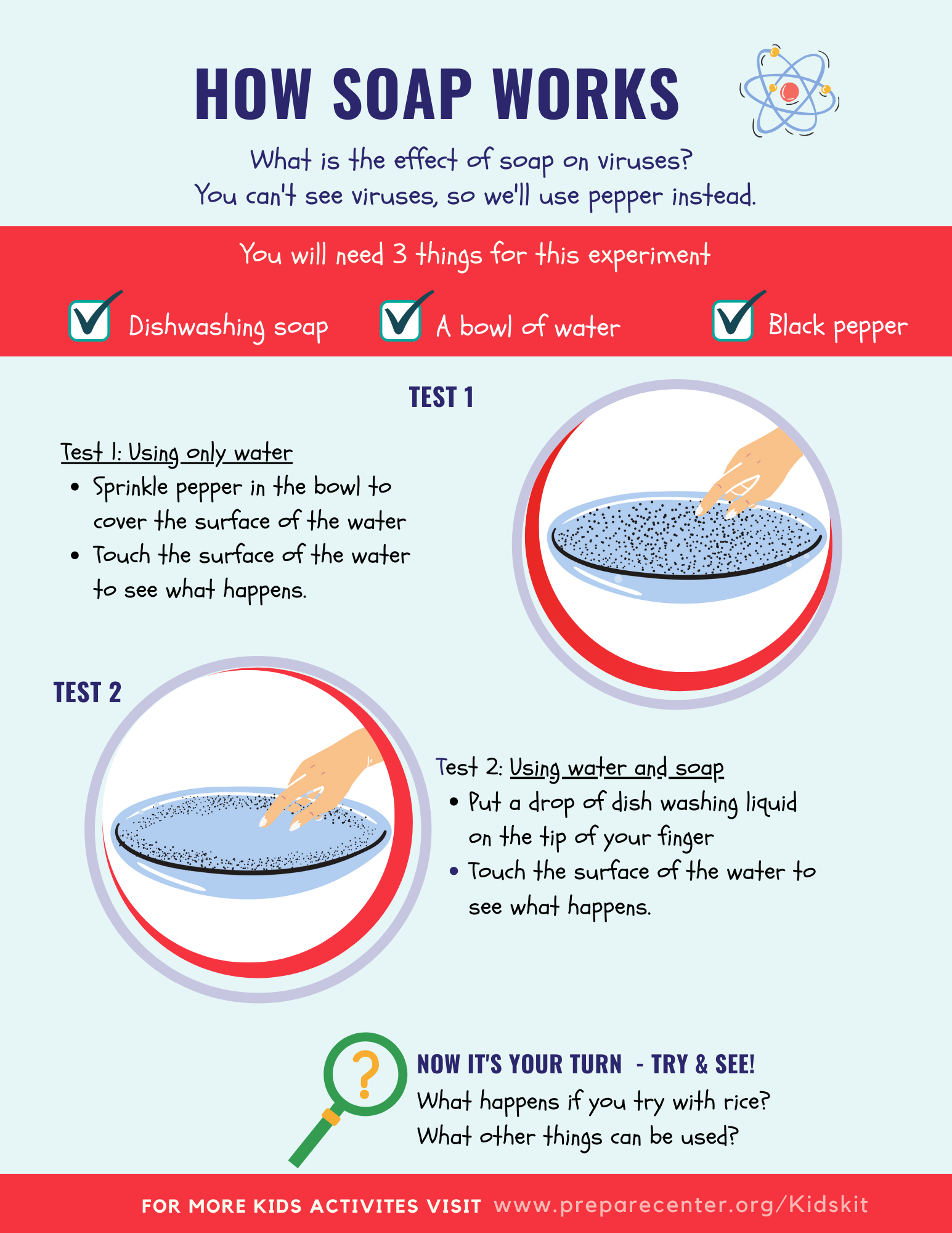 07 Apr 2020
Want to know how soap helps chase germs away? Try this easy experiment that can be done at home with simple household ingredients. Download the activity card for details and instructions.
Tags: Game, Communicable Disease
05 Aug 2014
A fast-paced game on Climate Risk Management for crowd or auditorium settings. Participants take the role of disaster managers working together in teams (represented by rows in the auditorium or groups in a crowd). Each year, players must decide betw...
Tags: Game, Behavior Change, Climate Change Adaptation, Community Risk Assessment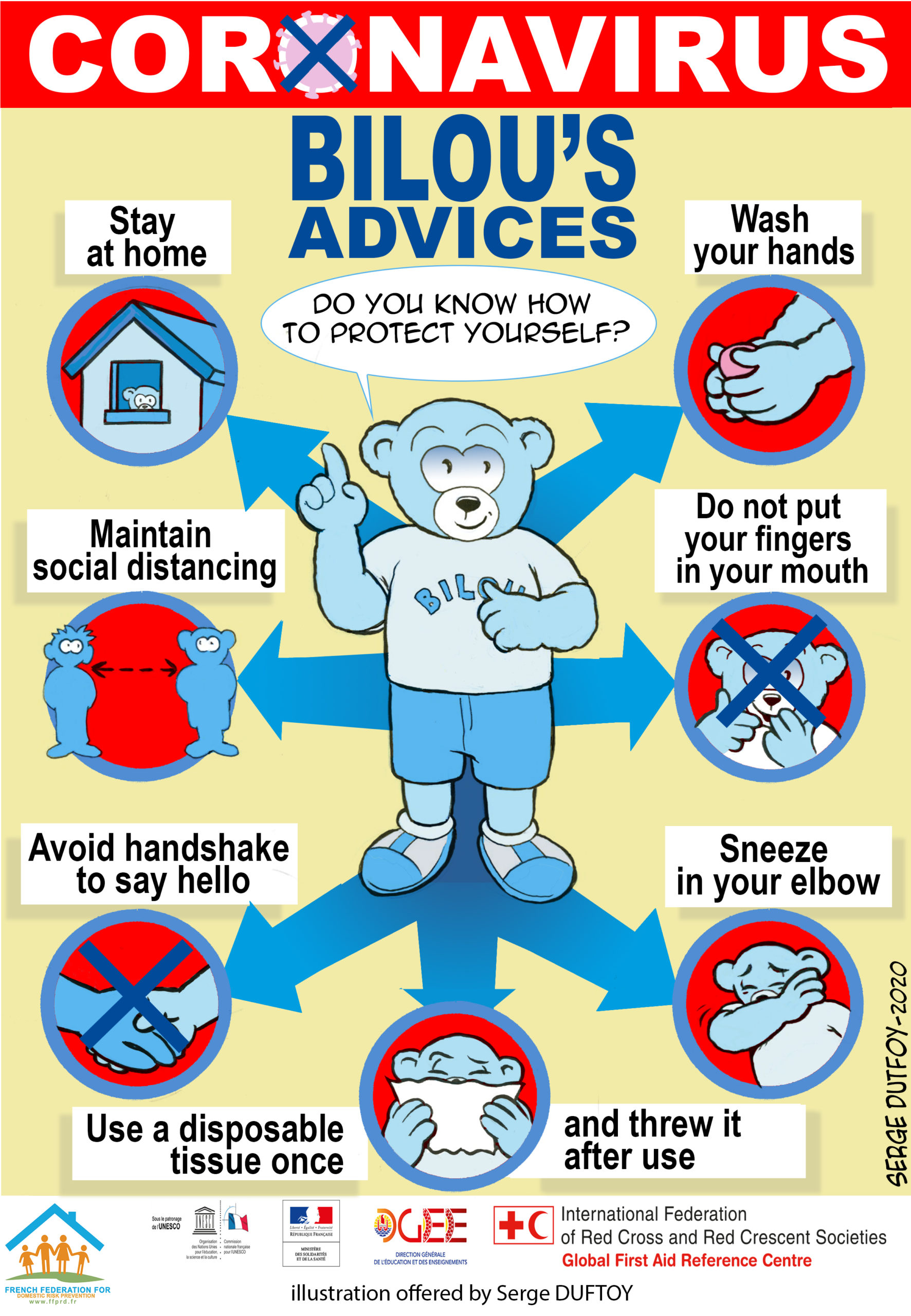 28 Jul 2020
Coronavirus Bilou's advices poster is available in English, Spanish, French and Arabic.
Tags: Game, Guidance material, COVID-19 (Coronavirus)