Related Resources
07 Mar 2015
Es un juego diseñado con el apoyo del Centro del Clima de la Cruz Roja y Media Luna Roja para educar de una manera didáctica y divertida la problemática del cambio climático en las zonas vulnerables. Río Arriba, Río Abajo (versión corta), Río...
Tags: Game, Climate Change Adaptation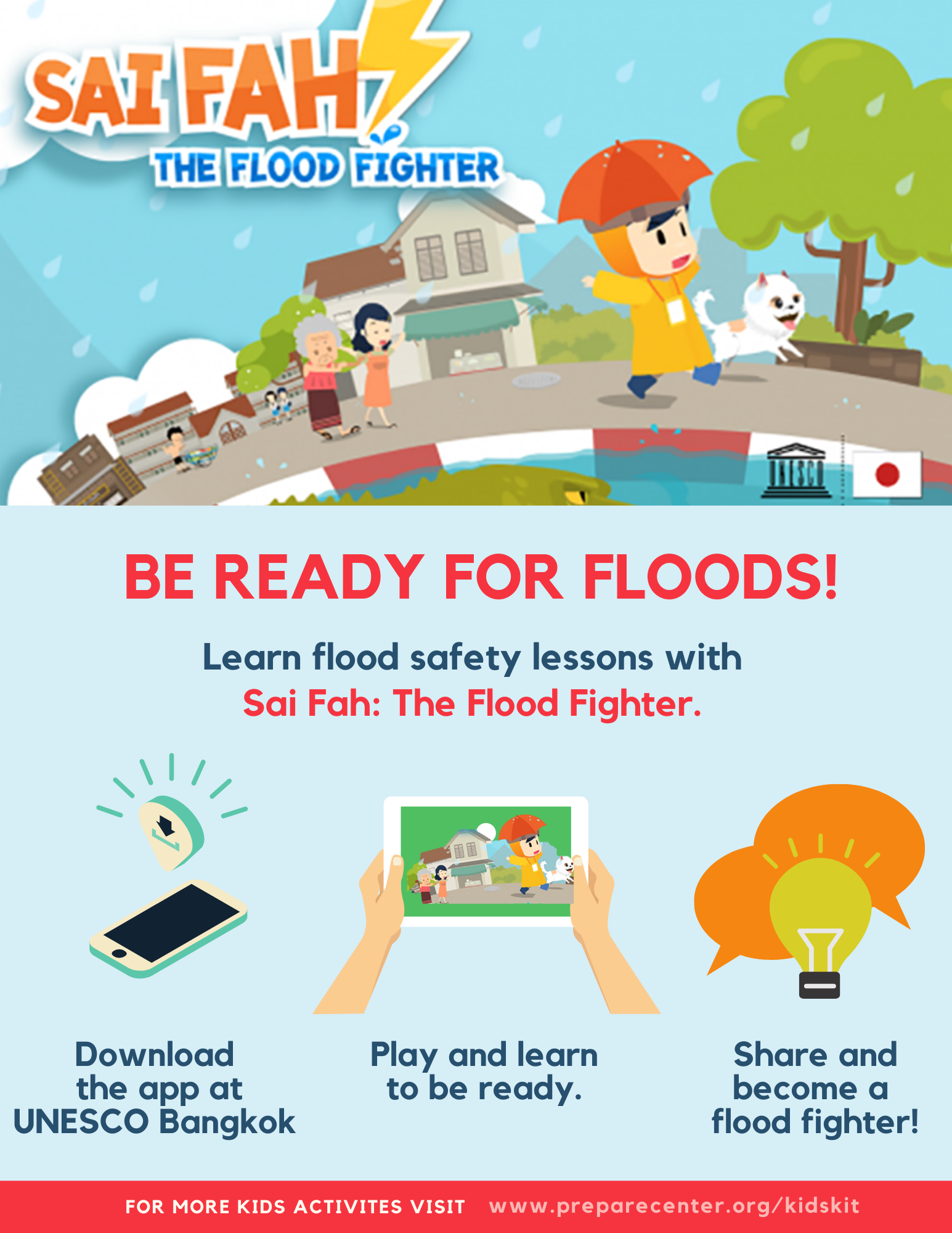 16 Apr 2020
Sai Fah: The Flood Fighter is a mobile gaming app developed by UNESCO-BANGKOK. Players can download the game for free on their mobile devices and follow avatar Sai Fah as she learns flood safety lessons. It is available in English, French, Thai, and ...
Tags: Game, COVID-19 (Coronavirus), Games, Immersive Technologies & Digital Games
06 Aug 2014
15 Games that can also be used as energizer and ice breakers in workshops or community trainings: 1.       Meet my Daughter: to introduce group members at the beginning of the workshop and to create a relaxed atmosphere. 2.       My Pass...
Tags: Game, Behavior Change, Games