Related Resources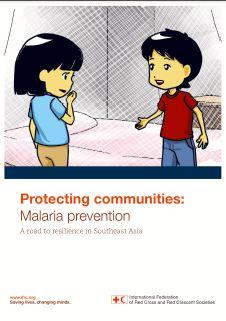 20 Apr 2015
The four-page comic is designed to inform and educate children and the youth about preventing malaria in the community, as the first part of the series of A Road to Resilience in Southeast Asia – Protecting Communities. This comic is produced b...
Tags: Awareness material, Resilience
03 Feb 2015
In 2014 Liberia suffered a deadly outbreak of Ebola that spread quickly throughout the country and claimed the lives of more than three thousand people. Although recent weeks have seen a considerable drop in the number of confirmed Ebola cases, Liber...
Tags: Video, Communicable Disease
27 Apr 2015
Nepal is one of the most disaster-prone countries in the world, ranked 11th most at risk in terms of its vulnerability to earthquakes and 30th in terms of flood risks. In particular, the highly populated Kathmandu Valley faces significant risk of a c...
Tags: Video, Earthquake