Related Resources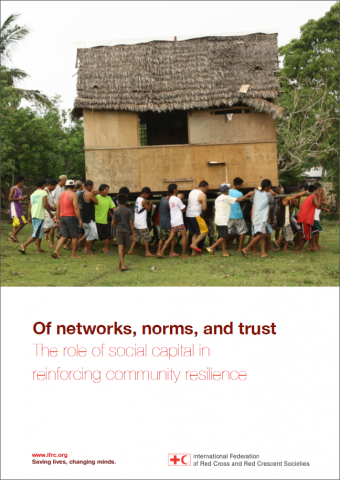 24 Jul 2015
The discussion of the elements of community resilience – the question as to what characteristics a community needs to a have – is almost as old as the concept of community resilience itself. This study aims to contribute to this discussio...
Tags: Report, Resilience
17 Mar 2015
The Safe Cities Index 2015 is an Economist Intelligence Unit (EIU) report based on an index composed of more than 40 quantitative and qualitative indicators. Urban safety is a critical issue that is set to become even more important over time.  S...
Tags: Report, Resilience
15 Dec 2014
Disasters such as this earthquake in Haiti have severe psychosocial consequences. The emotional wounds may be less visible than the destruction of homes and physical infrastructure, but it often takes far longer to recover from the emotional and psyc...
Tags: Video, Mental Health and Psychosocial Support