Related Resources
30 Apr 2015
The Universal App Program is an initiative sponsored by the Global Disaster Preparedness Center and is focused on providing access to high quality, lifesaving mobile applications or 'apps' to Red Cross and Red Crescent societies for release in th...
Tags: Other type of resource
21 Dec 2017
Are you interested in risk communication? The 2018 Understanding Risk Forum is hosting an intensive event for interdisciplinary teams to test their innovative, creative, scientific and technological skills to co-develop risk communication solutions t...
Tags: Other type of resource, Capacity Building for Disaster Risk Management, Climate Change Adaptation, Communication As Aid, Community Risk Assessment, Crisis Mapping, Disaster Law, Drought, Early Warning Systems, Earthquake, Flood, Heat Wave, Hurricane / Typhoon / Cyclone, Resilience, Risk Assessment, Risk Transfer, Technological hazard, Urban Planning, Urban Risk Reduction, Water, Sanitation & Hygiene (WASH), Youth Preparedness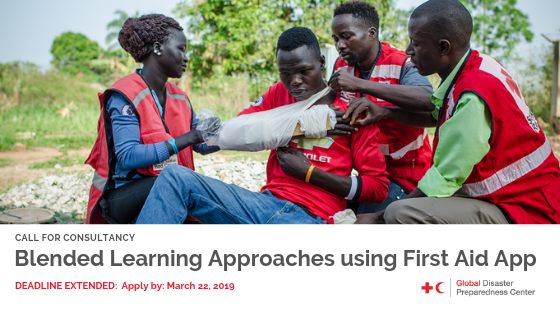 14 Feb 2019
With the Universal App Program, the Global Disaster Preparedness Center (GDPC) has created a platform to facilitate the adaptation and localization of mobile applications (apps) with first aid and hazard information  to be used in countries across t...
Tags: Other type of resource