Cash transfer programming in emergencies: A success story from the Viet Nam Red Cross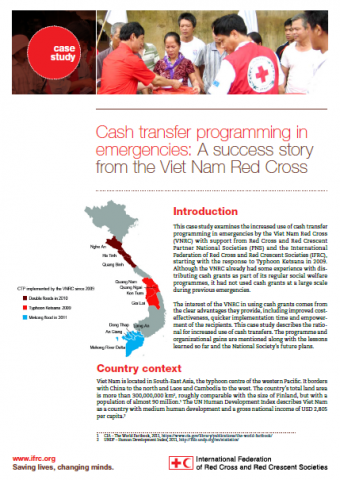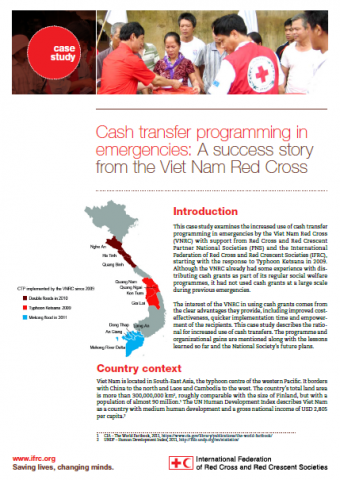 This case study examines the increased use of cash transfer programming in emergencies by the Viet Nam Red Cross (VNRC) with support from Red Cross and Red Crescent Partner National Societies (PNS) and the International Federation of Red Cross and Red Crescent Societies (IFRC), starting with the response to Typhoon Ketsana in 2009. Although the VNRC already had some experience with distributing cash grants as part of its regular social welfare programmes, it had not used cash grants at a large scale during previous emergencies.
The interest of the VNRC in using cash grants comes from the clear advantages they provide, including improved cost effectiveness, quicker implementation time and empowerment of the recipients. This case study describes the rational for increased use of cash transfers. The programme and organizational gains are mentioned along with the lessons learned so far and the National Society's future plans.