Cash transfers in emergencies: A synthesis of World Vision's experience and learning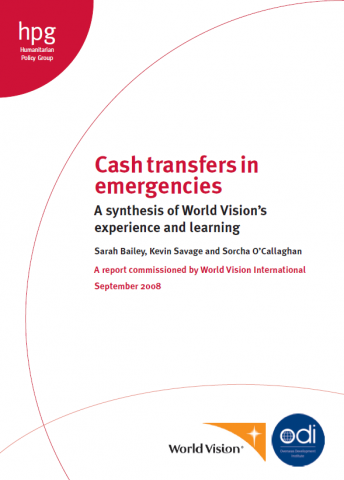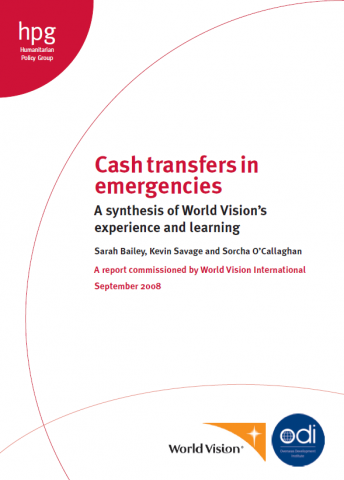 This study, carried out by Humanitarian Policy Group (HPG), presents an analysis of current literature on cash-based responses in emergencies and examines the question of how World Vision should approach the use of cash transfers as a tool in emergency response.
There has been growing interest in the use of cash transfers as a way of responding to emergency needs. Diverse agencies in a variety of contexts have provided cash to assist people to access food, find temporary shelter, rebuild their homes, recover their livelihoods and meet other needs. These agencies have developed guidelines and training modules related to the use of cash. Donors are increasingly willing to consider proposals that include cash responses, and are reviewing their own policies and procedures. World Vision has been catching up with this emerging agenda, and this study represents an attempt to think through the future use of cash transfers by World Vision. 
– HPG 2008