Children, young people and flooding: Recovery and resilience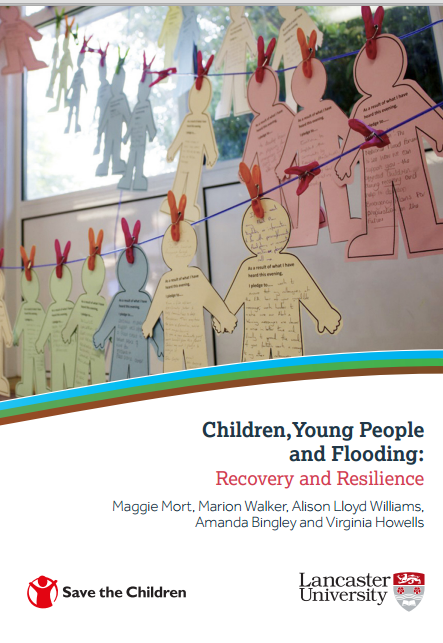 Children, young people and flooding: Recovery and resilience
Research with flood-affected children reveals serious impacts on well-being but also a desire to take on a role in flood risk management.
Lancaster University researchers found that factors impacting on children's well-being include: loss of valued personal and family possessions, friendship networks, familiar spaces, education; experience of fear, anxiety, poverty, isolation, unfairness, destruction, stress, uncertainty, being ignored/misunderstood; lack of sleep and recreation; deterioration in diet, space and housing conditions; lack of flood education provision in schools for children and all staff.
But the research also shows that children play an important role in recovery from flood disasters, by helping families, neighbours and the wider community and they certainly do not want to be kept in the dark. (Published 2016)
Above summary provided by PreventionWeb.
Children, young people and flooding: Recovery and resilience (PDF), Children, young people and flooding: recovery and resilience (VIDEO), Project Report Launch in London
http://wp.lancs.ac.uk/cyp-floodrecovery/files/2016/09/Children-Young-People-and-Flooding-Final-Report.pdf, https://www.youtube.com/watch?v=v2Ty0jpks0w, http://wp.lancs.ac.uk/cyp-floodrecovery/