Related Resources
Bob Mellinger, President of Attainium Corporation, discusses creating a Business Continuity Plan.
Tags: Video, Business Continuity and Disaster Preparedness
The 2018 report of The Lancet Countdown: 'Tracking Progress on Health and Climate Change' shows concerning trends in health risks from heat and heatwaves, infectious diseases, and declining food security.   Access to the reviews in Engli...
Tags: Report, Climate Change Adaptation, Communicable Disease, Food Security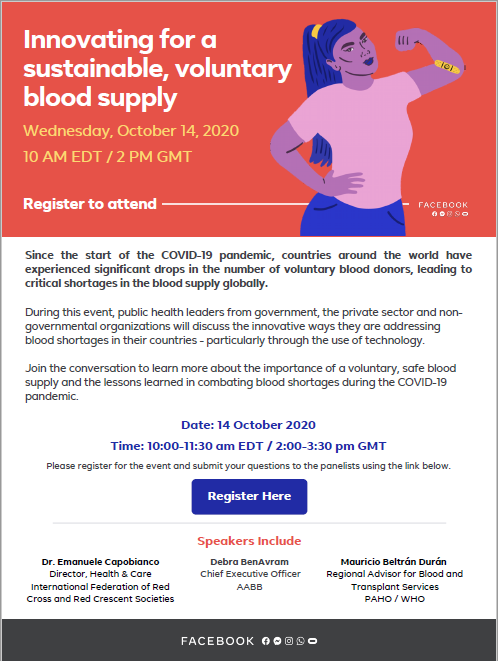 Join the conversation to learn more about the importance of a voluntary, safe blood supply and the lessons learned in combating blood shortages during the COVID-19 pandemic. بادر بالانضمام إلى المحادثة للتعرف على ال...
Tags: Awareness material, COVID-19 (Coronavirus)