Related Resources
25 Nov 2013
Les Notes d'orientation pour la construction d'écoles plus sûres présentent un cadre de principes directeurs et de mesures générales pour élaborer un plan spécifique permettant de remédier à cette grave brèche qui empêche la réalisat...
Tags: Guidance material, Earthquake, Flood, Landslide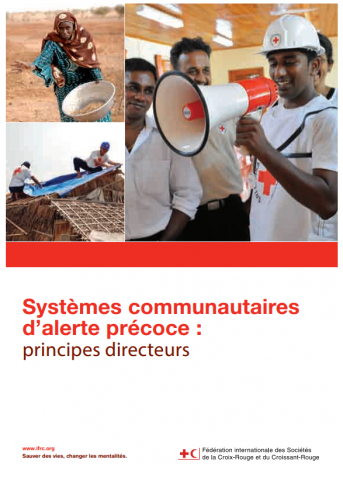 11 May 2015
Systèmes communautaires d'alerte précoce : principes directeurs est un des guides rédigés par la Fédération internationale des Sociétés de la Croix-Rouge et du Croissant-Rouge (FICR), et qui vient compléter le guide sur l'évaluation de ...
Tags: Guidance material, Early Warning Systems
25 Nov 2014
Community Based Health and First Aid (CBHFA) is a Red Cross Red Crescent community-based approach that engages communities and their volunteers in the use simple tools adapted to local context to address the priority needs and to empower them to be i...
Tags: Video