Create Your Community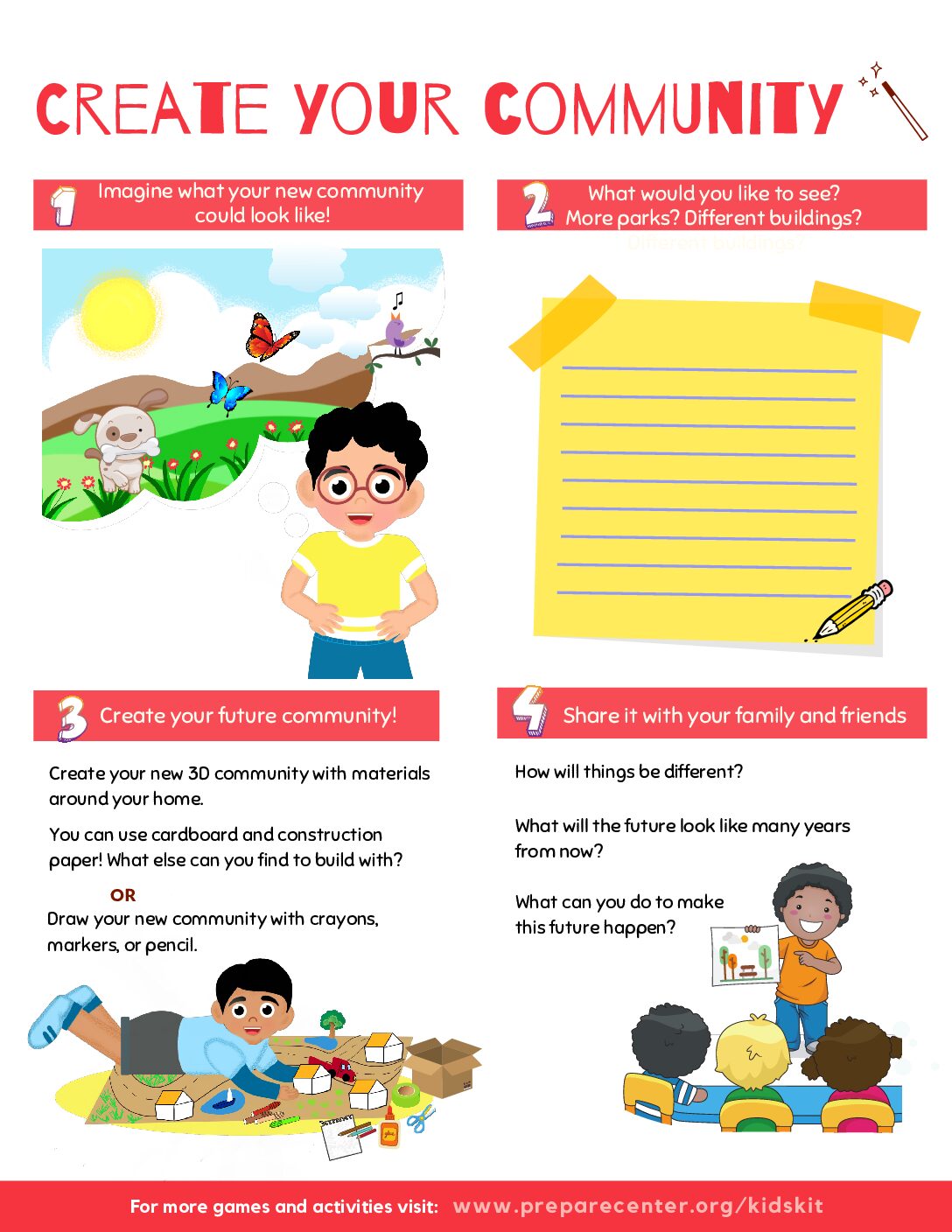 Have you thought about what your community could look like in the future? What do the buildings look like? Does it have more parks? Use materials around your home to create your future community and think about what you can do to make it happen!
For 3D building templates, you can visit here.