Developing strategies to strengthen the resilience of hotels to disasters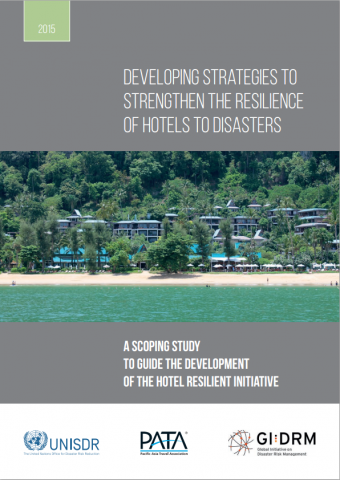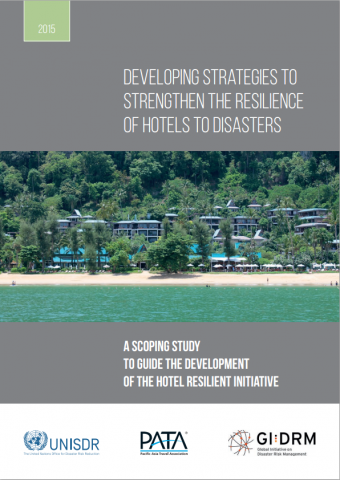 This scoping study analyzes the business context and needs for specific disaster risk management standards for small- and medium-sized hotels. as part of the the Hotel Resilient Initiative. The study is based on17 semi-structured interviews with representatives from hotels, government, insurance companies and hotel associations in Bohol and Cebu in the Philippines; Lombok in Indonesia; Phuket in Thailand; and the Maldives.
The study includes a range of recommendations on how standards as part of a disaster resilience certification prgram could be most effective in reducing disaster risks for hotels, as well as their client, suppliers, and surrounding communities.
Source: Pacific Asia Travel Association (PATA), Global Initiative on Disaster Risk Management (GIDRM), United Nations Office for Disaster Risk Reduction – Regional Office for Asia and Pacific (UNISDR AP); 2015.
Developing strategies to strengthen the resilience of hotels to disasters
http://www.unisdr.org/files/45258_scopingstudyhotelresilientinitiativ.pdf