Disaster Response: Ooredoo responds to a Water Crisis in the Maldives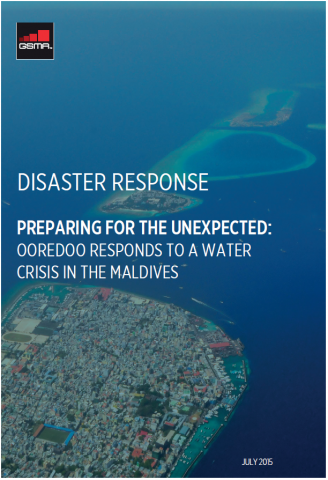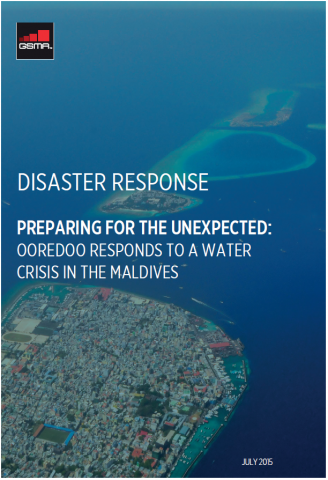 On the 4th of December 2014, a fire broke out at the Maldives Water and Sewerage Company Generator Unit located on the island capital Malé resulting in the cutting off of drinking water to over 150,000 people. Whilst government bodies acted quickly to distribute bottled water, supplies were limited and stocks quickly dwindled. With a critical water shortage affecting a third of the nation's population, a State of Emergency was declared by the Government of the Maldives.
Ooredoo Maldives was one of the primary responders to the crisis, using both existing partnerships, technological expertise and business continuity protocols to contribute to response efforts. This report details the response of Ooredo Maldives to this unexpected crisis.
GSMA, 2015
Preparing for the Unexpected: Ooredoo responds to a Water Crisis in the Maldives
http://www.gsma.com/mobilefordevelopment/wp-content/uploads/2015/07/Ooredoo-Maldives-Water-Crisis.pdf