Disaster Risk Reduction in the Middle East and North Africa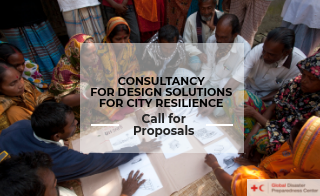 The MENA Regional risk context:
The Middle East and North Africa (MENA) region is affected by some of the most acute and complex humanitarian emergencies in the world, primarily the result of armed conflict and other protracted violence. The conflicts in Iraq, Libya, Palestine, Syria and Yemen have in recent years led to large-scale humanitarian crises and remain a major determining factor in the ability of communities to take active steps towards strengthening their resilience.
Syrian crisis:
The humanitarian situation in Syria is both challenging and protracted, now in its fifth year with 4 million refugees in the region and some 6.5 million internally displaced. Currently, over 8.6 million people in Iraq are in need of humanitarian assistance. Armed conflict and political instability have impacted over 3 million people across Libya and an estimated 2.44 million people are in need of protection and humanitarian assistance. Armed conflict has spread rapidly across much of Yemen since March 2015, and it is estimated that 21.1 million people require some form of humanitarian or protection assistance in Yemen.
Migration:
This region is also one of origin, transit and destination for many refugees and migrants. Many of those caught up along mixed migratory routes are victims of smuggling and trafficking as they face perilous journeys, notably by sea.
Disaster risk:
The average number of natural disasters in MENA has almost tripled since 1980, affecting approximately 40 million people. Overall, the number of people affected and killed by natural disasters in the region has fallen over the past two decades according to available data. However, several countries show the opposite trend, notably Egypt, Iraq, Israel, Libya, Palestine, Syria and Yemen. With floods, earthquakes, storms and droughts being the most frequent disaster types, countries in the region are most likely to be affected by climate change in the coming decades. Rapid urbanization is another phenomenon in the region which causes urban risks, compounded by natural hazards and armed conflicts.
For additional information on the regional DRR context, see UNISDR's Overview of Disaster Risk Reduction in the Arab Region and the Arab Strategy for Disaster Risk Reduction of the League of Arab States.
Health:
Communicable diseases have spread as a result of mass population movements, while non-communicable diseases have also risen due to rapid lifestyle changes and urbanization. Mental health amongst those affected by conflict is another area of growing concern.
Economy:
Economic growth in the Gulf Cooperation Council (GCC) countries, which is already facing a slowdown due to persistent low oil prices, is expected to slow further in the short term as countries initiate fiscal consolidation, according to the International Monetary Fund (IMF). GCC members' average fiscal deficits are expected to reach 13 per cent of GDP this year, with the region's largest economy, Saudi Arabia, facing a deficit of 21.6 per cent in 2015 and 19.4 per cent in 2016. Apart from lower oil prices, the region's economic growth has been adversely impacted by regional conflicts.
Red Cross / Red Crescent priorities:
A survey conducted by IFRC in late 2014 with National Societies in the MENA region highlighted that National Societies rank human-made disasters as well as displacement and migration as their highest priority challenges, with natural disasters a distant third. In terms of medium level priorities, more than 50 per cent of National Societies name communicable diseases, lack of socio-economic opportunity and social exclusion as significant concerns.
Building community resilience is currently the overarching approach taken across all programmes in MENA region. Thus the IFRC Framework for Community Resilience and the One Billion Coalition for Resilience initiative will serve as key guiding frameworks. Regional efforts will be focused on adapting these frameworks to the conflict-affected context of MENA.
Capacity building of the region's National Societies is the unifying theme of all the work planned by the IFRC secretariat. In particular, all programme support in the MENA region will consider the impact on a National Society's long-term development and all organizational development or capacity building support will be linked to service delivery
Regional partners in the field of Disaster Risk Reduction:
Numerous organisations support disaster risk reduction initiatives in the MENA region. It is worth noting the following:
–          UNISDR – See "UNISDR's DRR work in the MENA region"
–          The World Bank – See "World Bank's DRR work in the MENA region"
–          The Arab League – See "The Arab League and DRR work in the MENA region"
–          The African Union – See "The African Union and DRR work in the Middle East"
–          The Gulf Cooperation Council – See "The Gulf Cooperation Council and DRR work in the MENA region"