Farm animal protection – Flood Resilience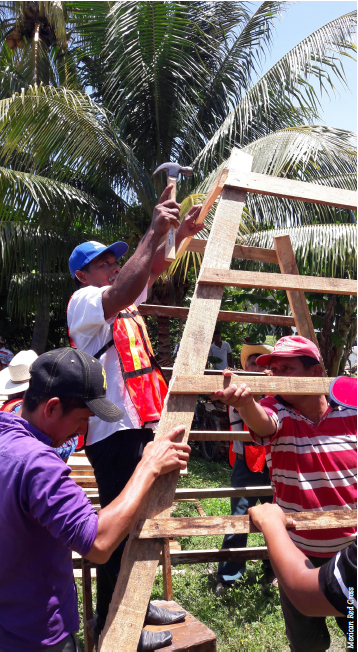 The population of the municipality of Jonuta (Tabasco, Mexico), which depends heavily on farming for its subsistence, loses many farm animals during floods. To protect their livelihoods, the people have re-adopted and improved the local practice of building bird shelters.
The Flood Resilience Alliance (2013 -2017) is a five-year partnership that set out to develop a model that would deliver effective community flood resilience programmes at scale and contribute to shaping the flood resilience agenda of policy-makers and donors.
The Flood Resilience Alliance (2013 – 2017) , First Flood Resilience Innovation Conference
https://preparecenter.org/resources/flood-resilience-alliance-2013-2017, https://media.ifrc.org/innovation/2017/02/27/what-happened-in-the-first-flood-resilience-innovation-conference/