Flood Resilience Alliance: Albania Country Briefing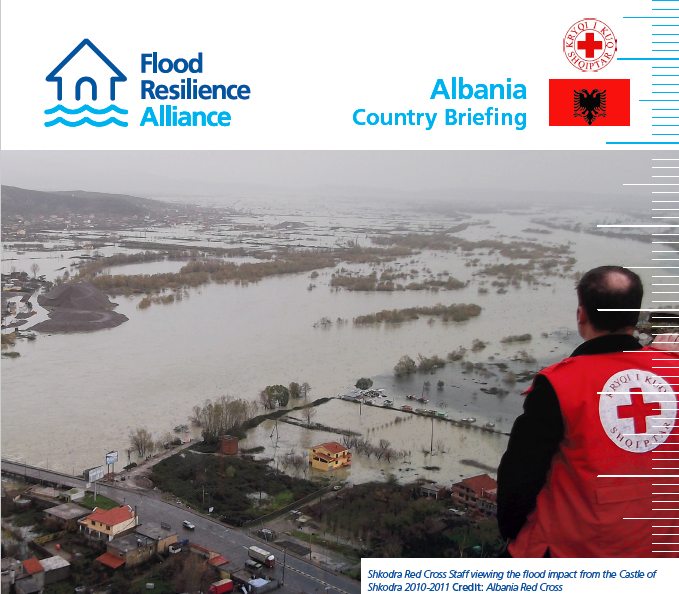 Albania is a flood-prone country that has faced changing rainfall patterns with stronger and longer rainfall periods over the past 15 years. The inadequate infrastructure increases the severity of floods every few years in the northern part of Albania (especially in the fertile, low-lying areas of Shkoder, Lezha, Fier, and Lushnje) and landslides affect villages situated in sloping areas.
Objectives in Albania:
Enhance the capacities of the selected communities to plan for and to respond to/recover effectively from flood events.
Enhance knowledge and behaviour change in the target communities to strengthen their resilience to flood risks.
Increase Albanian Red Cross capacity to support community disaster risk reduction and resilience interventions.
Find more information on the Flood Resilience Portal