Flood Resilience: From grey to green infrastructure, IFRC 2022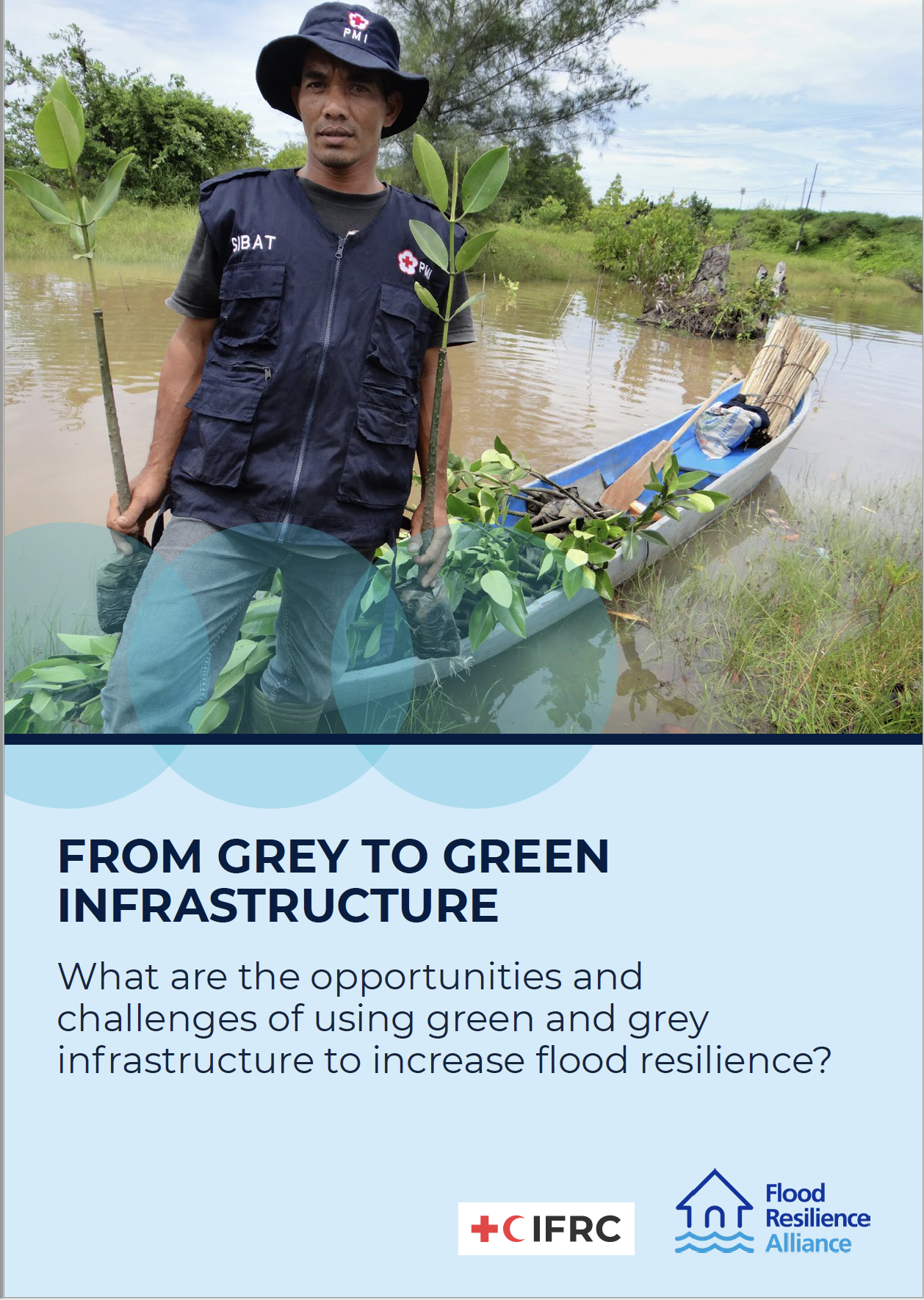 This paper discusses how we can support a shift from grey to green, blue and hybrid infrastructure and what the necessary economic, political, and social steps are. It is the result of an event that took place on the 9th of November 2021 as part of the Development and Climate Days at UNFCCC COP26 (see information below). Four different speakers from environmental and humanitarian organizations, representing community and private sector voices, discussed key steps, best practices and lessons learned in increasing flood resilience through green infrastructure.
The paper begins by talking about flood risk in a changing climate (chapter 2). We then discuss why green and blue infrastructure are needed to enhance flood resilience in the future and what the advantages are over grey infrastructure (chapter 3.1). We then show how a paradigm change is needed from grey to green/blue infrastructure (chapter 3.2). Lastly, we discuss the necessary steps, best practices and lessons learned for implementing these solutions as part of disaster risk management (chapter 4).