Related Resources
21 Nov 2014
Video that explains the relationship between vulnerabilty and climate change. 
Tags: Video, Climate Change Adaptation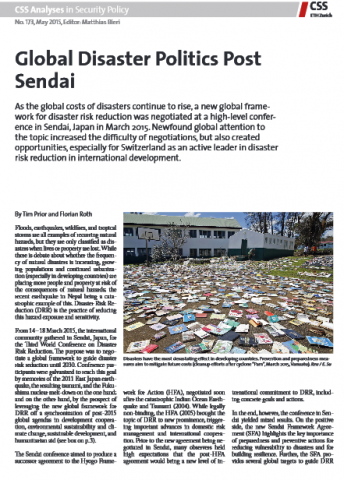 12 Jun 2015
As the global costs of disasters continue to rise, a new global framework for disaster risk reduction was negotiated at a high-level conference in Sendai, Japan in March 2015. Newfound global attention to the topic increased the difficulty of negotia...
Tags: Assessment or evaluation, Urban Risk Reduction
12 Jan 2015
In the spirit of ideas worth spreading, TEDx is a program of local, self-organized events that bring people together to share a TED-like experience. At a TEDx event, TEDTalks video and live speakers combine to spark deep discussion and connection in ...
Tags: Video, Food Security