IFRC Strategic Framework on Gender and Diversity Issues 2013-2020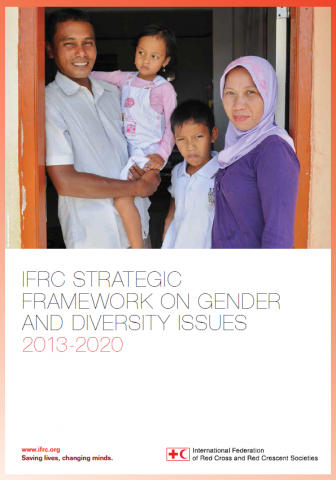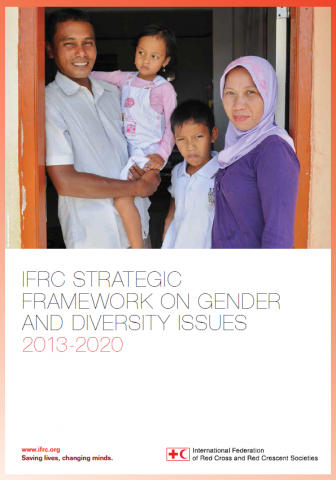 The IFRC Strategic Framework on Gender and Diversity Issues offers strategic guidance to Red Cross Red Crescent National Societies and the IFRC Secretariat on how to work towards meeting the needs and basic rights – and build on the capacities and resilience – of people of all ages, without any gender discrimination and with respect for diversity.
Its operationalization is centered around three outcomes: 
1. incorporation of gender and diversity into programmes, services and tools;
2. improvement of gender and diversity composition at all organizational levels; and
3. reduction of gender and diversity-based inequality, discrimination, and violence through the active promotion of fundamental principles and humanitarian values.
Gender equality and respect for diversity are critical for the ongoing progressive development of humanity – they are a fundamental human right. The IFRC's gender and diversity work is based in its humanitarian mandate to prevent and alleviate human suffering without discrimination and to protect human dignity.
– IFRC 2013