Related Resources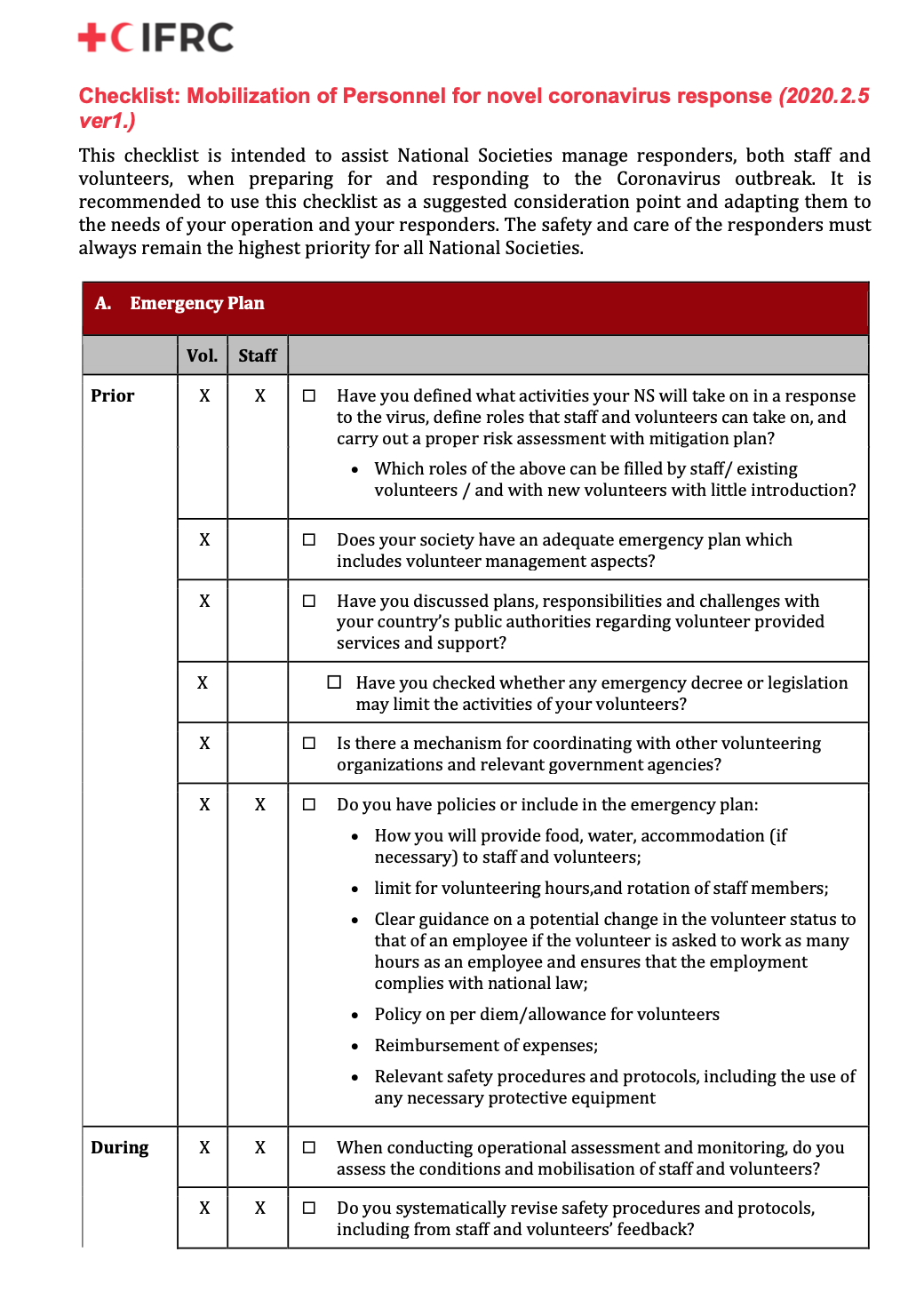 22 Sep 2020
This checklist is intended to assist National Societies to manage responders, both staff and volunteers when preparing for and responding to the Coronavirus outbreak. Version 27/03/20
Tags: Guidance material, COVID-19 (Coronavirus)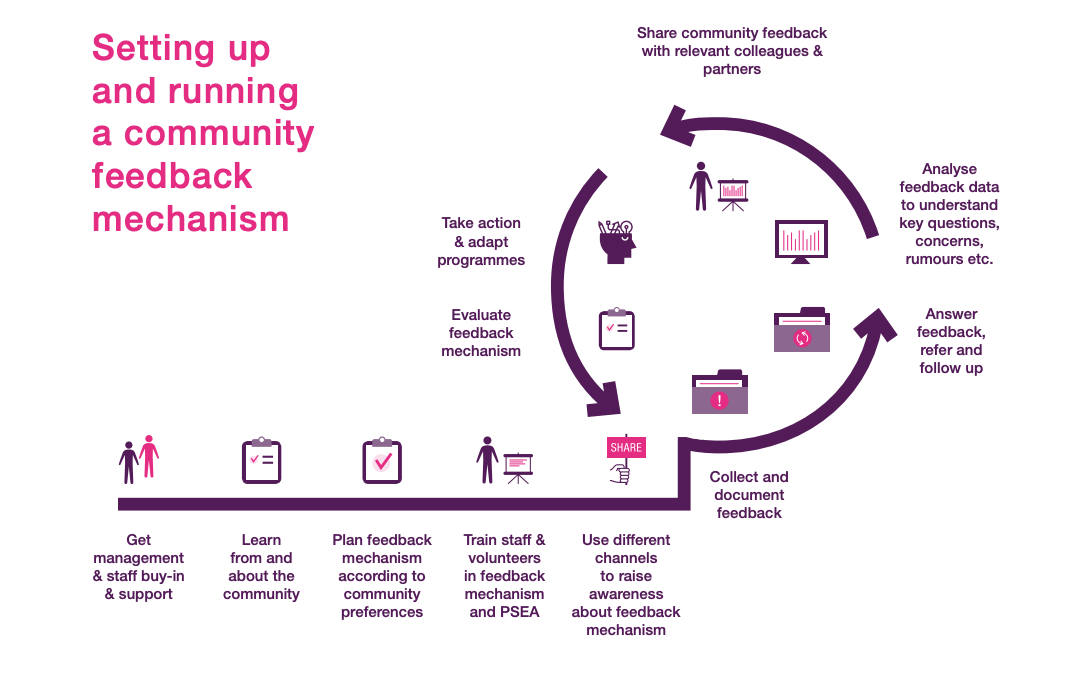 21 May 2020
The Feedback Starter-Kit responds to key questions and provides the most important tips for setting up and running a simple feedback mechanism. At the end of this document there is an overview of the templates needed to plan the mechanism and collect...
Tags: Guidance material, Community Engagement and Accountability, COVID-19 (Coronavirus)
01 Aug 2017
Video of Better Together 1080p30mBit This toolkit is developed by the Global Disaster Preparedness Center with funding support from USAID presenting an approach for building coalitions in cities to build resilience. Addressing the increasingly comp...
Tags: Guidance material, Resilience, Urban Risk Reduction