Related Resources
02 Feb 2016
How to use the push notification tool. 
Tags: Guidance material
Assessment or evaluation, Guidance material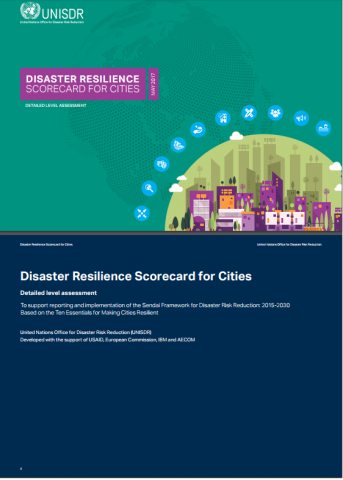 16 Aug 2017
Disaster Resilience Scorecard for Cities A tool for disaster resilience planning. Resilience as defined by the Sendai Framework is the ability of a system, community or society exposed to hazards to resist, absorb, accommodate, adapt to, transform an...
Tags: Assessment or evaluation, Guidance material, Climate Change Adaptation, Earthquake, Flood, Resilience, Risk Assessment, Urban Risk Reduction
06 Oct 2013
Guide to contingency and response planning. Now superseded by the 2012 Contingency planning guide. IFRC, 2007. Link to online version http://www.preventionweb.net/files/2527_disasterresponseen.pdf
Tags: Guidance material