Related Resources
This paper outlines the infrastructure resilience strategy of the Australian government. It examines a wide range of key issues including networks, supply chains, shared risk, cross-secotral approaches, and knock-on effects. Commonwealth of Australi...
Tags: Report, Infrastructure and Services, Urban Infrastructure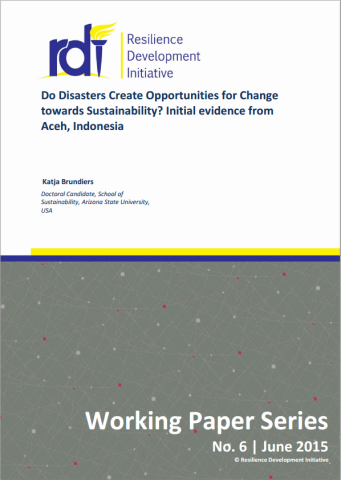 This study looks at how people and organizations – in the midst of post-disaster devastation and loss – are able to see and seize opportunities for change towards sustainability. The post-disaster recovery process from the 2004 Indian Oce...
Tags: Case Study, Post-Disaster Recovery, Risk Assessment
Case Study, Guidance material
Climate & Development Knowledge Network's (CDKN) guide to communicating climate change offers tips for practitioners to effectively communicate climate change and climate change adaptation and mitigation solutions, with a focus on convinci...
Tags: Case Study, Guidance material, Climate Change Adaptation, Public Awareness and Public Education