Lessons Learned: Social Media Monitoring in Nepal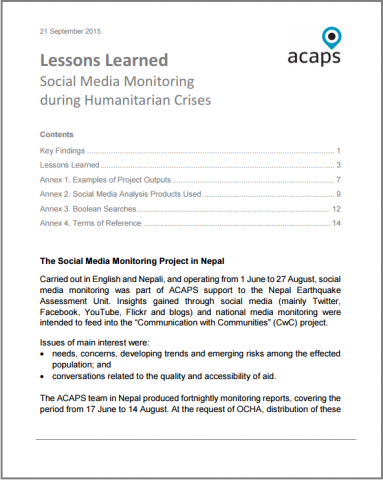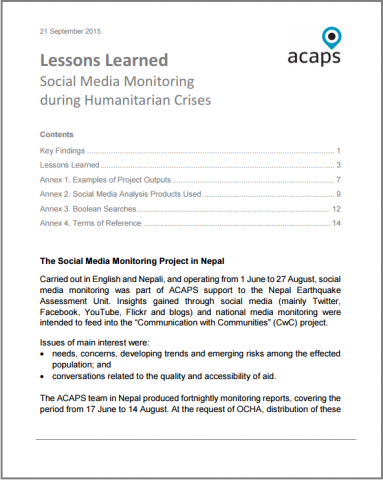 This document summarises the experiences of the pilot social media monitoring project set up to following the 25 April earthquake in Nepal, and draws out key lessons learned and recommendations. It was informed by a lessons learned workshop in Nepal as well as interviews and email exchanges with members of the project and external recipients of project's reports.
Written by Timo Lüge, the lead consultant responsible for the project, this is not an independent evaluation of the project.
ACAPS, 2015.
Lessons Learned: Social Media Monitoring in Nepal
http://www.acaps.org/resourcescats/downloader/lessons_learned_social_media_monitoring_in_nepal_sep_2015/419