Proceedings of the Third UN World Conference on Disaster Risk Reduction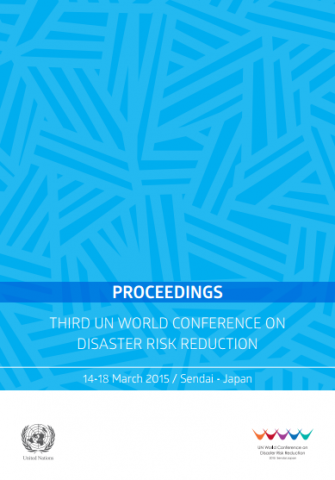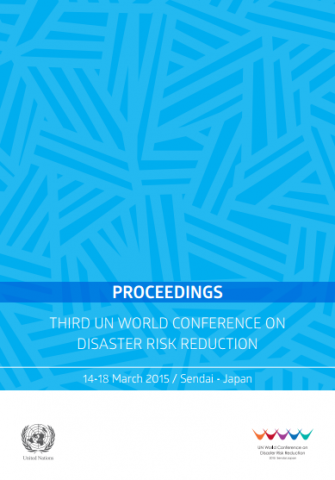 These proceedings highlight the five days of deliberations, discussions and presentations held at the Third United Nations World Conference on Disaster Risk Reduction (WCDRR) held at Sendai City, Japan in March 2015. The proceedings include the Sendai Declaration and the Sendai Framework for Disaster Risk Reduction 2015-2030, and a chart of the Framework. They also feature opening ceremony statements, brief summaries of ministerial tables, high level multi-stakeholder partnership dialogues, working sessions, special meetings and ceremonies, and study visits and excursions, and exhibitions and forums held at the WCDRR. The document also includes a list of all side events, exhibition booths, Ignite stage presentations, and collective affirmations made by several stakeholders (local and subnational governments, Private Sector Partnership, science and technology communities, children and youth, non-governmental organizations, members of parliament, media, and the United Nations System Chief Executives Board for Coordination).
United Nations Office for Disaster Risk Reduction (UNISDR), 2015.
Proceedings of the Third UN World Conference on Disaster Risk Reduction
http://www.preventionweb.net/files/45069_proceedingsthirdunitednationsworldc.pdf