Resilience Radar User Manual. A practical tool to measure community resilience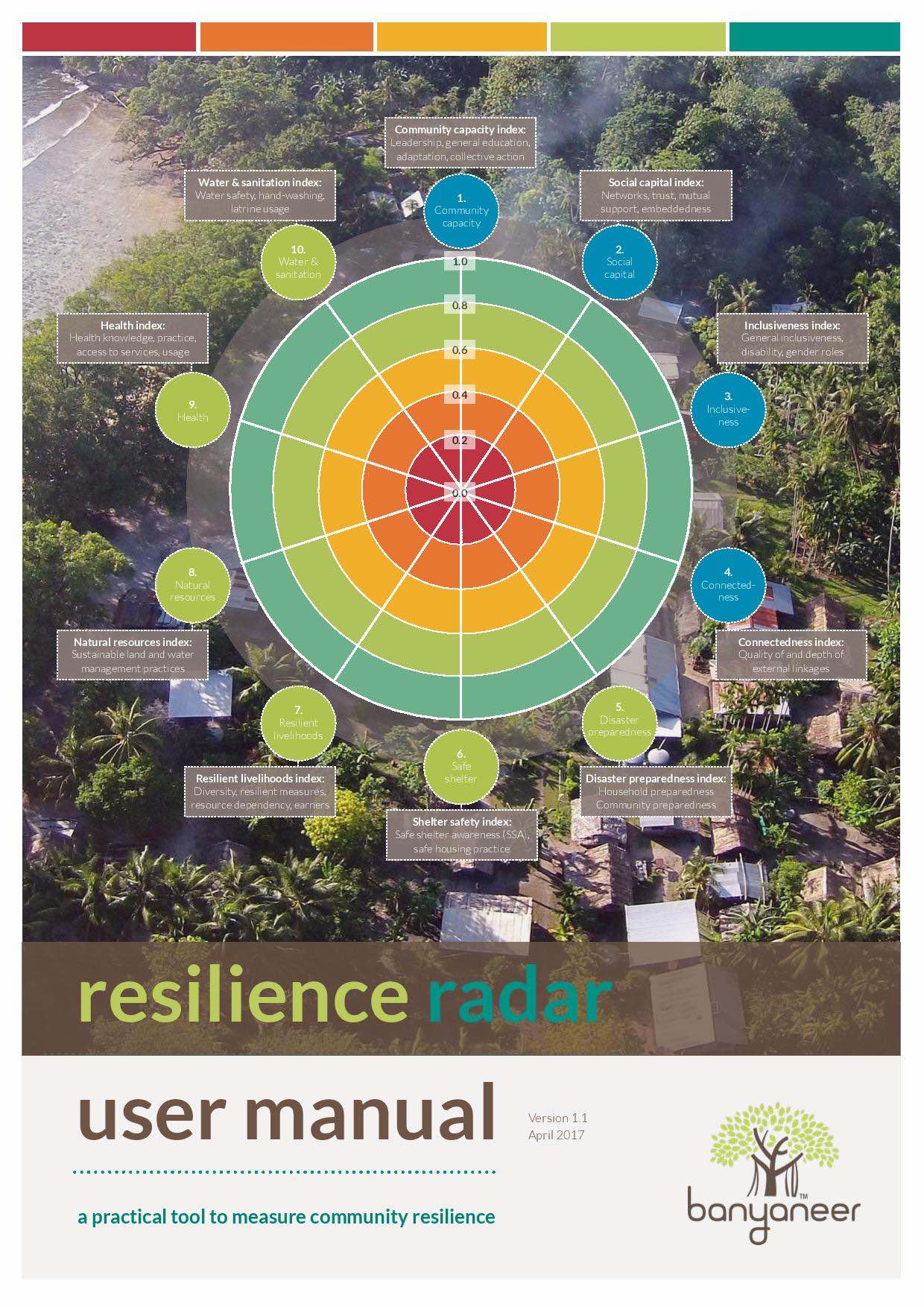 How do you measure 'resilience'? There has been much debate both on definitions and on measurements, but arguably little practice: Few humanitarian and development projects take a systematic approach to assessing the multiple dimensions of resilience.
While several tools exist, most are time-consuming and complex. Banyaneer therefore developed a free, flexible, and rather simple tool to assist project teams: The resilience radar is based on a standard survey and comes with a data analysis sheet and other components. It can be easily adapted to project needs and integrated into baseline/endline studies. As such, it aims to fill the 'resilience in practice' gap.
The user manual is available here, and you can download the work files (e.g. questionnaire) at www.banyaneer.com/resilience-radar/ Once you are familiar with the tool, please share your experiences and join the community of practice on LinkedIn https://www.linkedin.com/groups/10336682
The resilience radar has been created in the hope of contributing to more holistic programming, better recognising the underlying processes and features of community resilience. The tool is best applied twice (as part of baselines/endlines), can be coupled with impact evaluations, and used in a complementary manner with qualitative tools such as IFRC's 'Roadmap to Community Resilience'. 
Resilience radar
http://www.banyaneer.com/resilience-radar/