Related Resources
Case Study, Guidance material
26 Jul 2014
The IFRC and Red Crescent Society of the Islamic Republic of Iran have initiated a Partnership on Urban Disaster Risk Reduction. Initial activies under the partnership include pilot studies in five cities: Nairobi, Kenya; Tegucigalpa, Honduras; Jaka...
Tags: Case Study, Guidance material, Urban Risk Reduction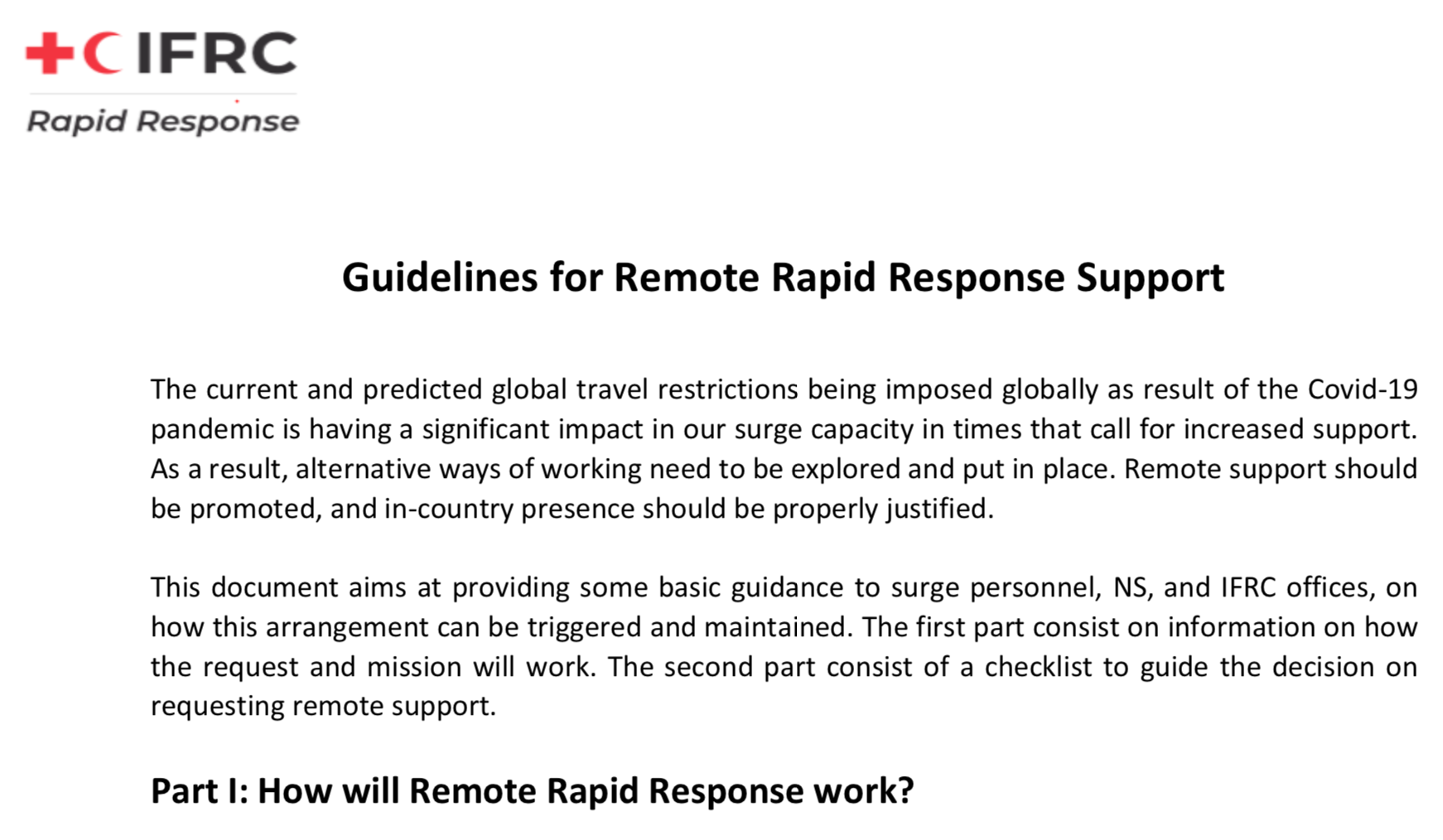 07 May 2020
The current and predicted global travel restrictions being imposed globally as result of the Covid-19 pandemic is having a significant impact in our surge capacity in times that call for increased support. As a result, alternative ways of working nee...
Tags: Guidance material, COVID-19 (Coronavirus)
25 Nov 2014
Ireland is the first country in the world to introduce Community Based Health and First Aid (CBHFA) in Action through groups of special status Irish Red Cross Volunteer Inmates in a prison setting. The programme operates under a partnership between t...
Tags: Video