| File Name | File Size | Download |
| --- | --- | --- |
Related Resources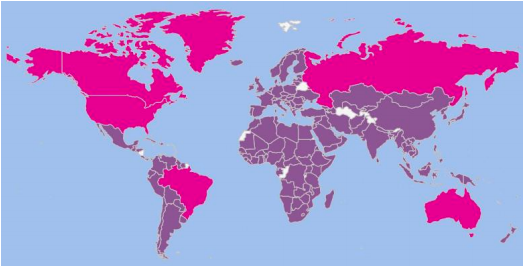 07 May 2020
Educational disruptions, even temporary, have serious repercussions on the lives and well-being of young people and their families, especially those already left behind or left out of society. This IFRC guidance includes information on: Key facts and...
Tags: Guidance material, COVID-19 (Coronavirus), Youth Preparedness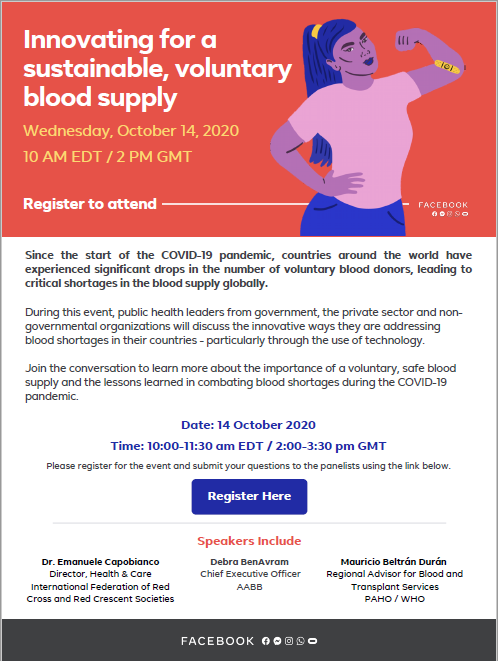 13 Oct 2020
Join the conversation to learn more about the importance of a voluntary, safe blood supply and the lessons learned in combating blood shortages during the COVID-19 pandemic. بادر بالانضمام إلى المحادثة للتعرف على ال...
Tags: Awareness material, COVID-19 (Coronavirus)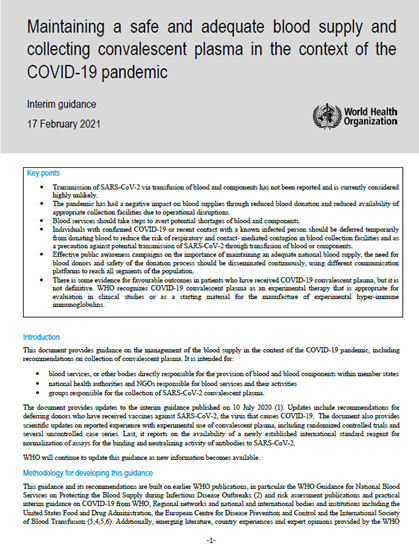 24 Feb 2021
This is the latest guidance from WHO with regards to maintaining a safe and adequate blood supply and collecting convalescent plasma in the context of the COVID-19 pandemic
Tags: Guidance material, COVID-19 (Coronavirus)