Simons Says: Be Safe!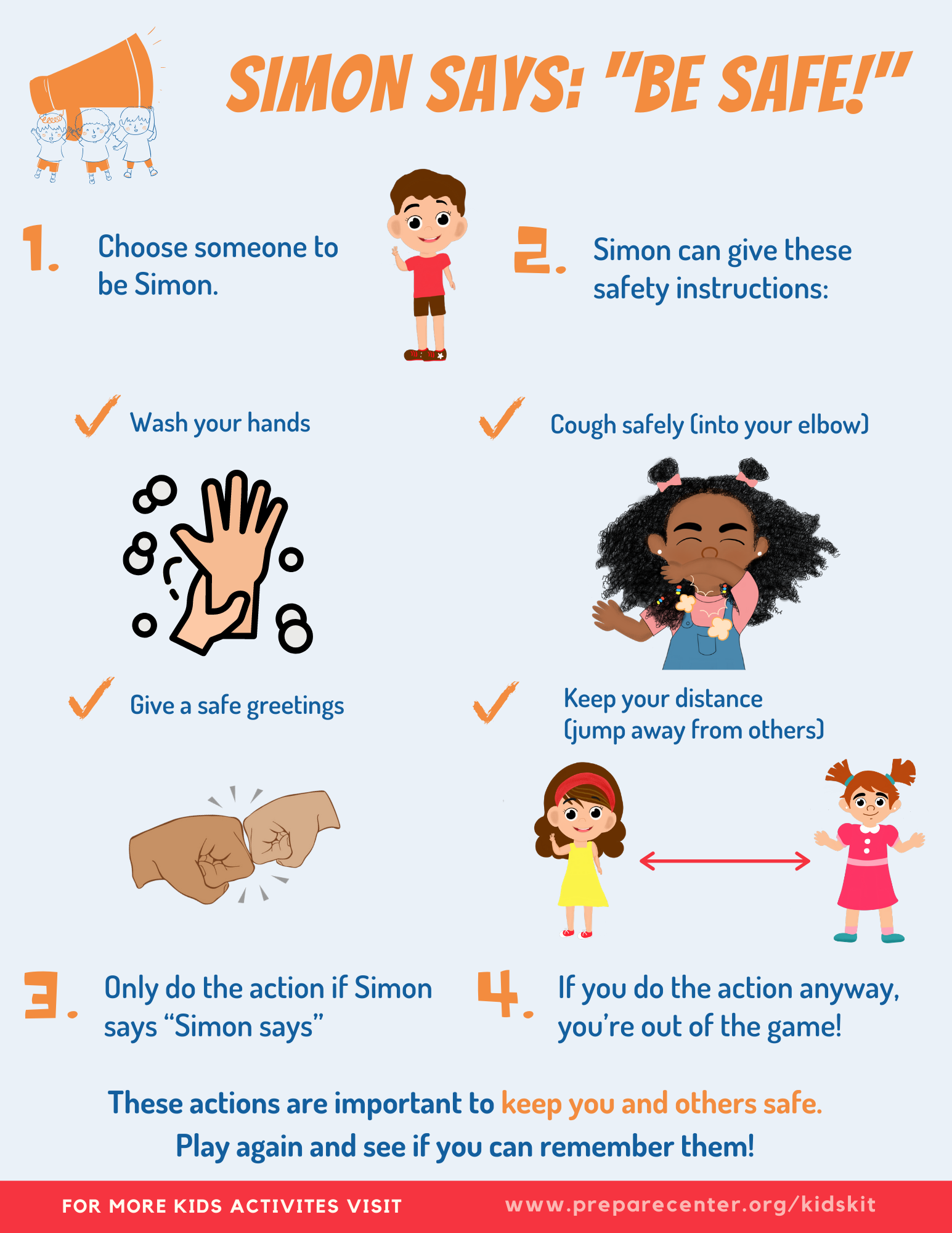 Play this version of Simon Says and learn how to stay safe!
How to play: One person is chosen as Simon and the others are players. Simon stands in front of the group and tells players the safety actions they must do (see the card). The players must only do the actions when they begin with the words 'Simon Says.'
If Simon says, "Simon says give a safe greeting" then players must do a creative safe greeting. But, if Simon simply says, "give a safe greeting' and doesn't first say "Simon Says," – then players shouldn't do anything. Those that do safe greetings are out.
Available in 15 languages: English, Spanish, French, Arabic, Portuguese (Brazil), Portuguese (Europe / Africa), Italian, Kurdish-Sorani, Tigrinya, Pashto, Chinese (Simplified), Hindi, Bengali, Tagalog, and Bahasa (Indonesian).
Play, stay safe, and have fun!