The Flood Resilience Alliance – Community Testimonials from Nepal, Mexico and Indonesia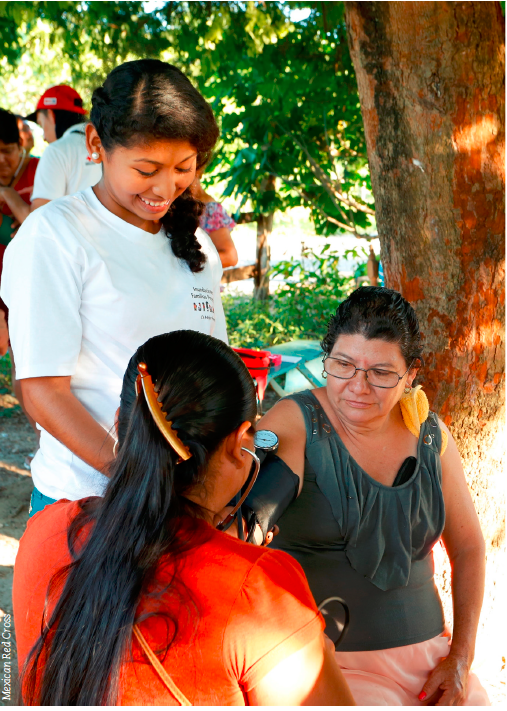 The Flood Resilience Alliance (2013 -2017) is a five-year partnership that set out to develop a model that would deliver effective community flood resilience programmes at scale and contribute to shaping the flood resilience agenda of policy-makers and donors.
For the IFRC and National Societies the Flood Resilience Alliance, advocacy and influencing strategies were designed to improve conditions for vulnerable people living in communities at risk from floods.
The country programmes in Nepal, Mexico, and Indonesia spoke out in support of community members and helped them speak for themselves. The advocacy approach of all country teams was aligned with and driven by field experiences and complemented field actions. Review the testimonials attached document.
The Flood Resilience Alliance (2013 – 2017) , First Flood Resilience Innovation Conference
https://preparecenter.org/resources/flood-resilience-alliance-2013-2017, https://media.ifrc.org/innovation/2017/02/27/what-happened-in-the-first-flood-resilience-innovation-conference/