The impact of disasters and crises on agriculture and food security 2017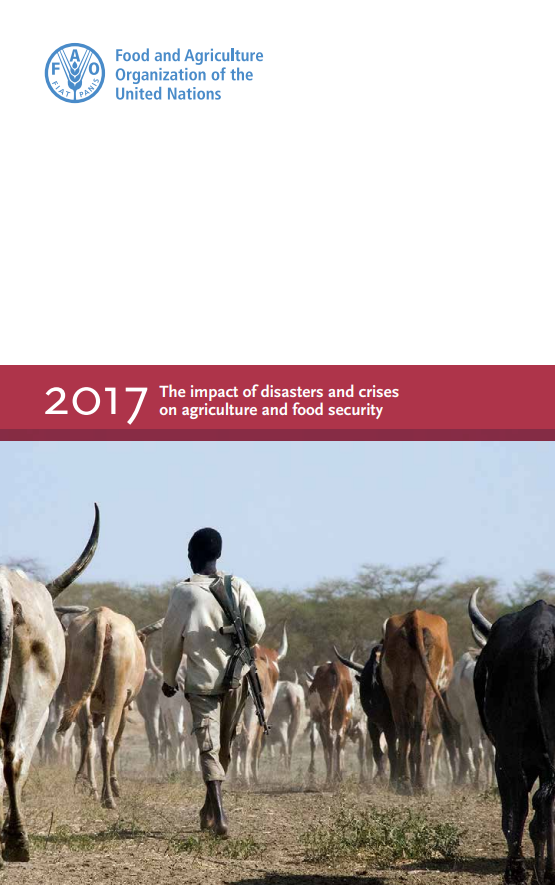 In 2015 FAO issued its first report on The Impact of Disasters on Agriculture and Food Security, exploring the negative effects of naturally-induced and climate-related disasters ona agriculture. Against the backdrop of increasingly pressing challenges, FAO has now expanded the report's scope. The 2017 edition takes into consideration all threats facing agriculture today – from natural disasters in a changing climate to food chain crises and complex protracted crises, including civil conflict and war. This report shows that a staggering 22 percent of total damage and loss from natural disasters in developing countries was absorbed by the agriculture sector alone. 
(Taken from the Introduction). 
FAO – The impact of disasters and crises on agriculture and food security 2017
http://www.fao.org/resilience/resources/resources-detail/en/c/1106859/