Related Resources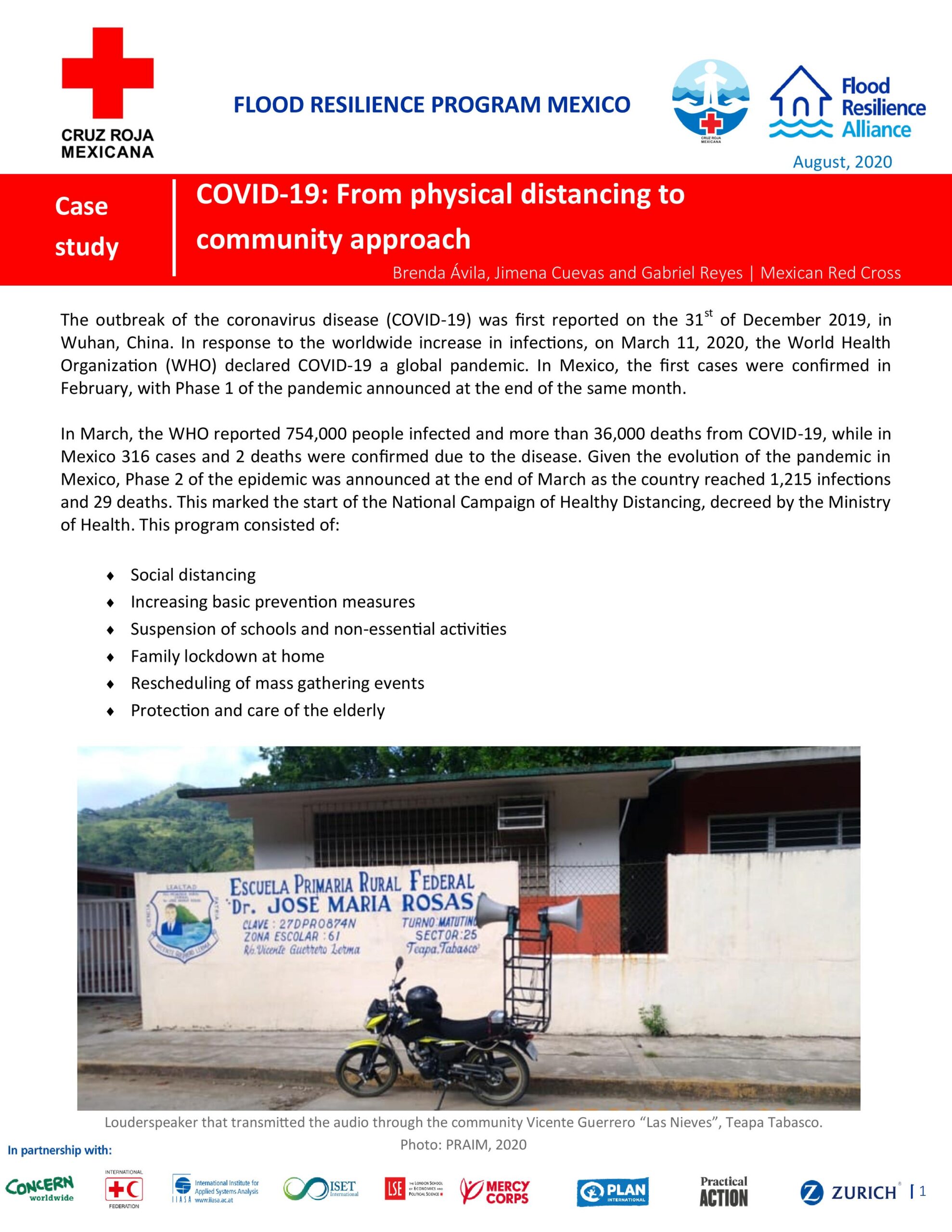 04 Sep 2020
Facing the Covid-19 pandemic and lockdowns, the Flood Resilience Program of the Mexican Red Cross that is implemented as part of the Zurich Flood Resilience Alliance (ZFRA) had to stop all community and face-to-face activities. Instead, the flood res...
Tags: Case Study, Business Continuity Program, Capacity Building for Disaster Risk Management, Community Engagement and Accountability, COVID-19 (Coronavirus), Flood, Mobile Technology, Resilience, Social Media in Disasters, Water, Sanitation & Hygiene (WASH)
16 Nov 2018
Preparación para una Respuesta Eficaz (PER en sus siglas en inglés) es un enfoque cíclico para que una Sociedad Nacional evalúe, mida y analice sistemáticamente las fortalezas y debilidades de su sistema de respuesta a fin de tomar medidas corr...
Tags: Guidance material, Capacity Building for Disaster Risk Management
14 Jul 2014
Emergency procedures and public information regarding extreme cold weather compiled by the U.S. Department of Health and Human Services Centers for Disease Control and Prevention. These guidelines have been developed for use in the United States, but...
Tags: Awareness material, Cold wave / dzud, PAPE