Related Resources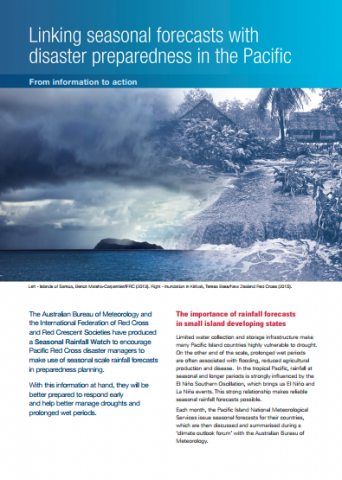 09 Feb 2015
Elizabeth Ferris, Co-Director of the Brookings-LSE Project on Internal Displacement, remarks on the intersection between violence and disasters, and its implications for humanitarian response in urban settings. She cites the experiences and challenge...
Tags: Other type of resource, Infrastructure and Services
01 Apr 2014
Case studies of VCAs undertaken in Saint Lucia, 2006-2010.   The locations include: Desbarras; Forestière; Babonneau; Ti' Rocher.
Tags: Report
28 Nov 2014
What makes for an effective earthquake early warning system? With seismic data alone, we cannot determine the magnitude and rupture area of great earthquakes as quickly and effectively as we can with the addition of GPS data. In this animation, we se...
Tags: Video, Early Warning Systems, Earthquake