Related Resources
Guidance material, Training material
27 Jul 2017
This checklist is meant to provide guidance to National Societies who would like to prepare for discussions with their public authorities on the auxiliary role. This checklist is not exhaustive, and is merely a tool to collect information that could ...
Tags: Guidance material, Training material, Disaster Law
22 Oct 2013
The Humanitarian Diplomacy online diploma course is offered by the International Federation of Red Cross and Red Crescent Societies (IFRC) in partnership with DiploFoundation. The course faculty draws on leading experts from around the world, as reso...
Tags: Training material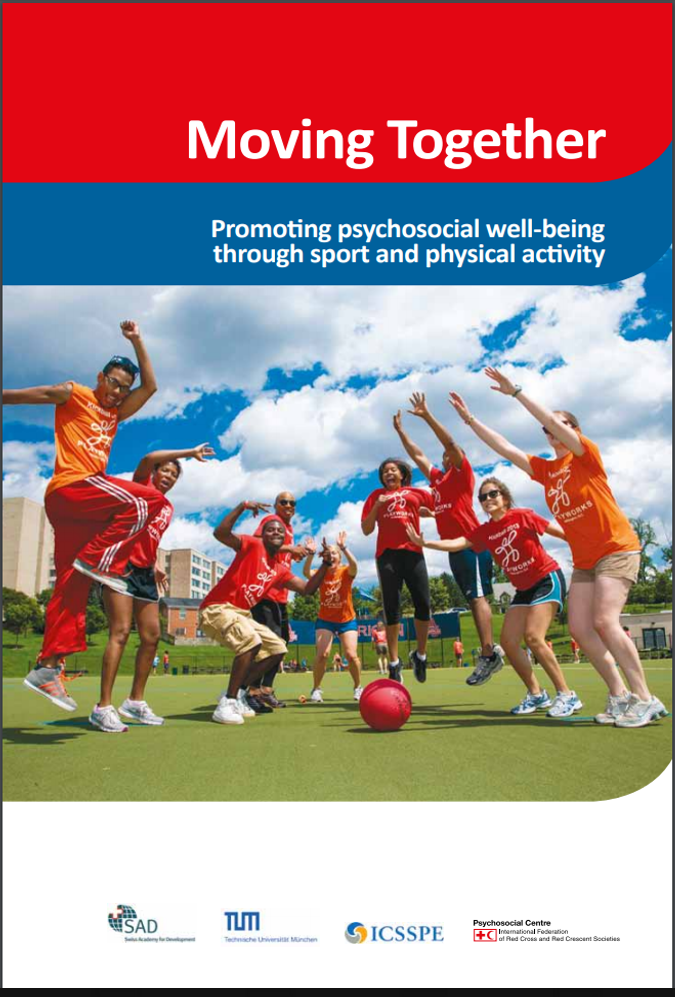 19 Dec 2014
MOVING TOGETHER: Promoting psychosocial well-being through sport and physical activity is a handbook for experts and practitioners in sociology, psychology, social work, sport and physical education to enable them to deliver psychosocial support prog...
Tags: Training material, Mental Health and Psychosocial Support