Related Resources
The report summarizes some of the presentations given at the 11. Forum Katastrophenvorsorge, 18.-19. January, 2011, in Potsdam/Germany. Link to document http://www.dkkv.org/DE/links/ressource.asp?ID=312
Tags: Report, Flood, Hurricane / Typhoon / Cyclone, Tornado, Volcano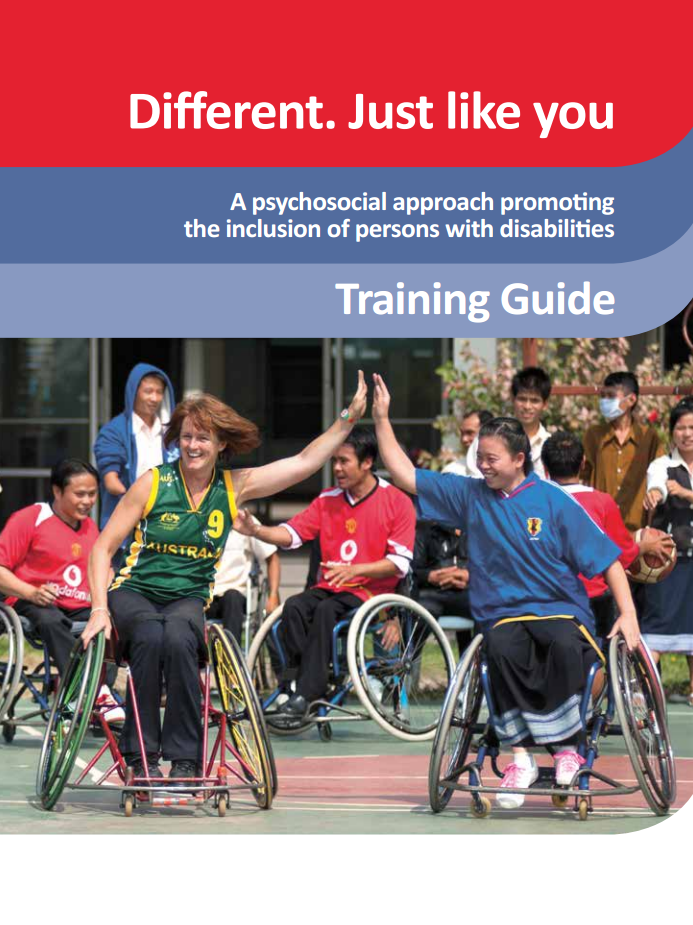 This training guide supports a one-day training workshop based on the handbook of the same name. It is aimed at professionals and volunteers who are interested in planning psychosocial activities that include persons with disabilities. The main goal...
Tags: Training material, Mental Health and Psychosocial Support
Guidance material, Training material
This checklist is meant to provide guidance to National Societies who would like to prepare for discussions with their public authorities on the auxiliary role. This checklist is not exhaustive, and is merely a tool to collect information that could ...
Tags: Guidance material, Training material, Disaster Law