Weather Information Board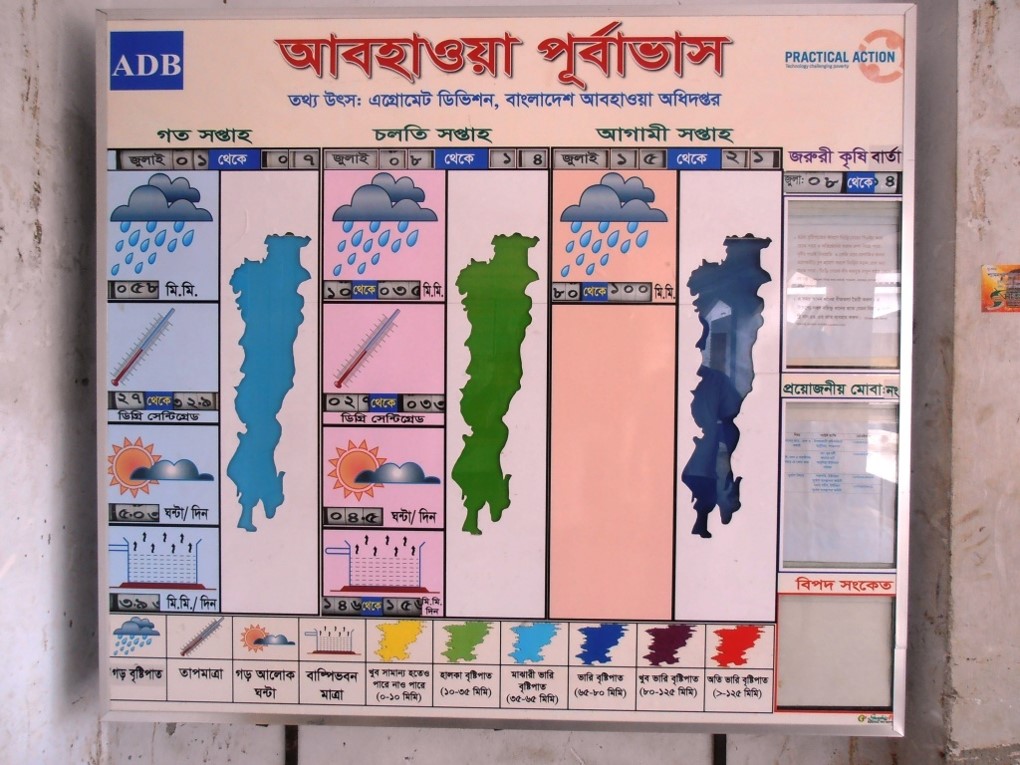 The Meteorological Office in Bangladesh has developed an innovative Information Board to share up-to-date weather information in towns and villages in Bangladesh. The Information Board is a great combination of static and dynamic approaches to sharing digital information in an analog format.
Source: Bangladesh Met Office, 2015.