World Disasters Report 2020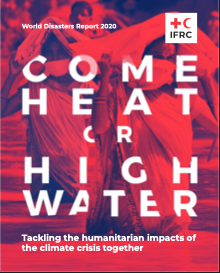 The 2020 World Disasters Report, titled "Come Heat Or High Water: Tackling the Humanitarian Impacts of the Climate Crisis Together", was launched on 17 November 2020. The Report analyses climate disaster trends and show how we can tackle the humanitarian impacts of the climate crisis together.
Read the full report to learn more about the impacts of climate change on lives and livelihoods every year and, how you can take immediate and determined action to help.