Building Resilience with Pedro the Penguin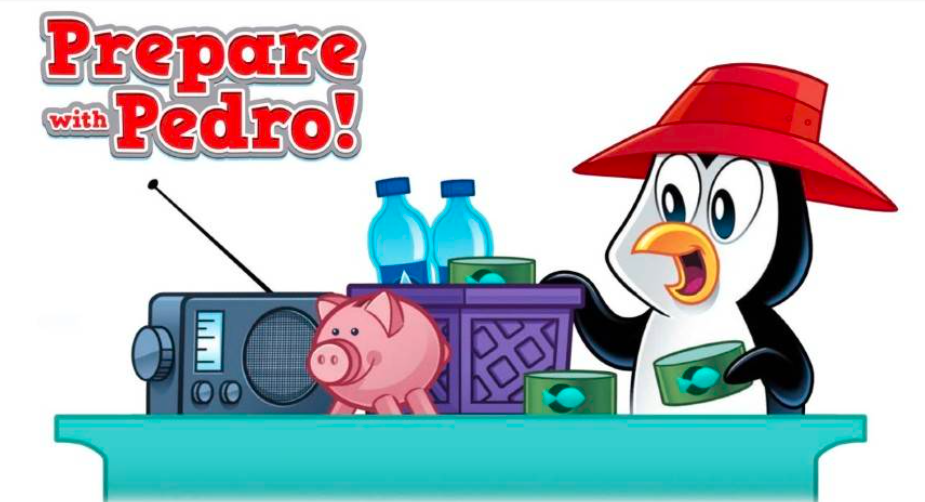 By Sam Johnson Program Lead, Youth Preparedness, American Red Cross
Created by the American Red Cross, Pedro is a penguin who loves learning about how he can be prepared and take action during an emergency. He visits friends in different locations and learns about the hazards local to their area like earthquakes, tornadoes, hurricanes, and many others!
Traditionally taught in classrooms and presented through a storybook, the Prepare with Pedro program is geared towards students in kindergarten to second grade, or ages 4-8 years old. During the COVID-19 pandemic, the American Red Cross has been offering this program to students virtually across the United States.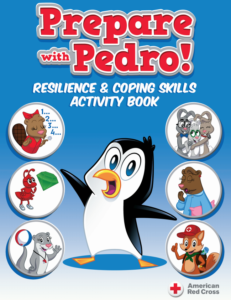 Beyond their Prepare with Pedro hazard storybooks, the American Red Cross recently developed a Prepare with Pedro: Resilience and Coping Skills Activity Book! In this activity book, Pedro experienced an emergency that made him feel scared, nervous and afraid. At first, he didn't know what to do with all his feelings, so he asked his friends if they had ever experienced something like this and what they did to help them feel better. Join Pedro and his friends as he learns how to cope with his emotions in various ways. This activity book provides 7 different resilience and coping skill activities to do with friends and family and is available in 13 different languages!
This resource, along with others, can be found on the Building Resilience in Children Though Coping Skills page at redcross.org/youthresilience.
For more information on how to support children during stressful times, please review this blog post.