Landfall in Panay Island, Philippines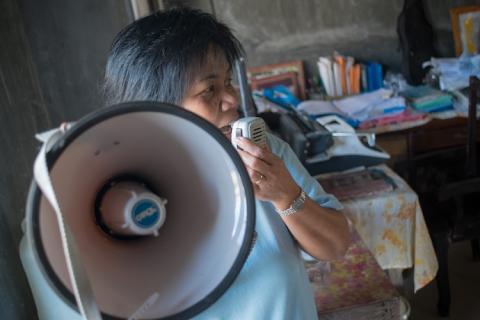 Every year around two dozen typhoons sweep through the Philippines.
In 2013, Super-typhoon Haiyan, classified as the most powerful storm ever recorded, made landfall at Guiuan in Eastern Samar, and tore through the island nation, causing thousands of deaths, millions of homeless, and billions in recovery costs.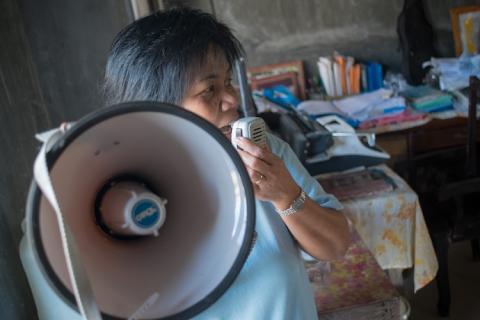 "We don't want any casualties", says Philippine Red Cross volunteer Lenita Macavinta-Diego.
The tiny town of Aliputos, in Aklan province on Panay island, has 571 households, out of which 110 were totally destroyed by Haiyan; the rest were all damaged.
But, not a human life was lost.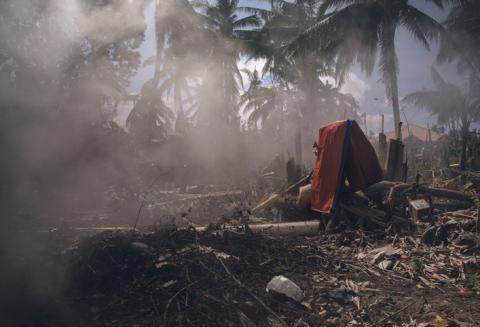 This seeming miracle can in large part be attributed to the efforts of community members like Lenita Macavinta-Diego, and multi-year disaster preparedness efforts by the Philippines Red Cross, in partnership with the Finnish Red Cross.
A 49-year old resident of Aliputos, Lenita had already lived through another super-storm, Typhoon Frank, which tore apart her home in 2008.  After receiving shelter aid from the Red Cross, she became a Red Cross volunteer, one of 44 community members who help put into practice lessons learned throughout a long history of hardship.
Among other things, disaster preparedness in Aliputos involves:
The Aliputos Red Cross branch regularly organises drills, simulations and first aid training. Relief items and first aid materials are kept stockpiled at all times, and house to house announcements are conducted before storms. The most vulnerable people (the elderly, the disabled, single-parent households) are identified before storms and evacuated. This saves lives. Houses situated in low areas that are prone to flooding are identified and evacuated. Animals are secured. The chapel, barangay hall and houses with a second floor have been identified as evacuation centres.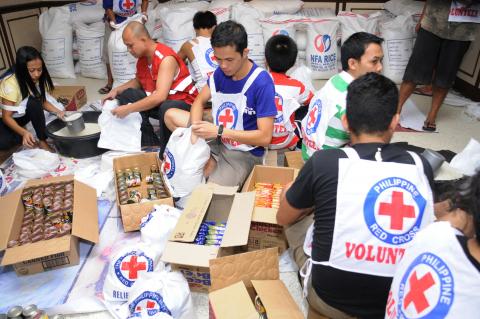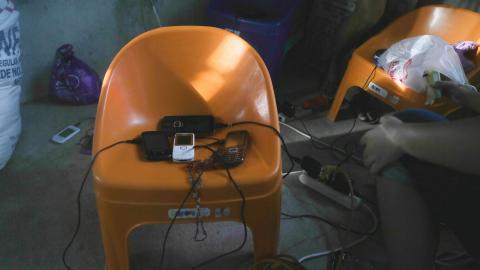 Climate conditions are changing for countries like the Philippines. Super-storms that pass into the Philippine Area of Responsibility, and elsewhere throughout the Pacific Rim are increasing in severity.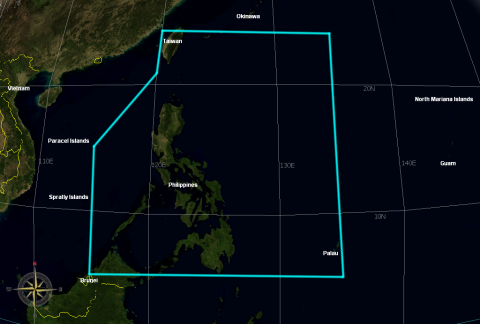 For communities like Aliputos to have a fighting chance against these extreme weather events, large scale early warning systems involving a network of  Doppler radar installations are essential.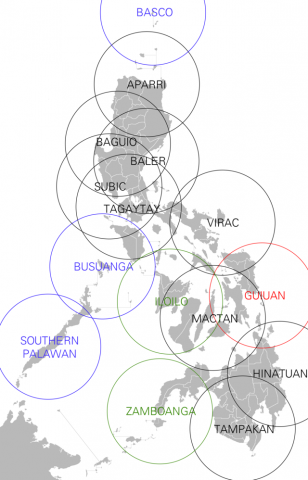 Location of Doppler radar installations in the Philippines:
Black: Operational
Red: Not in operation due to structural damage
Green: Currently under construction
Blue: Proposed installations
The Philippine Atmospheric, Geophysical & Astronomic Services (PAGASA) is the national agency responsible. PAGASA's stated mandate is to "provide protection against natural calamities and utilize scientific knowledge as an effective instrument to insure the safety, well-being and economic security of all the people, and for the promotion of national progress".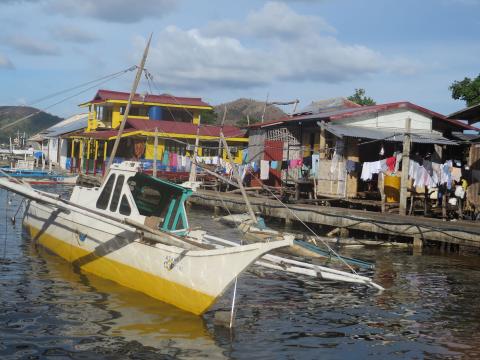 Pagasa is the Tagalog word for Hope.
Apart from the Philippines, which other parts of the world are affected by natural disasters?
Where in the world are there wars and diseases? How do they affect the lives of people, and what can the Red Cross do to help? Download the Risk Zones tablet application free of charge from any app store.
The national Red Cross with support from the Finnish Red Cross and funding from European Commission's Humanitarian Aid and Civil Protection department (ECHO) and the Finnish Ministry for Foreign Affairs supported communities to prepare for disasters in the Philippines, Honduras, Argentina and Paraguay. The Red Cross in these countries provided evacuation plans and drills, first aid training and emergency kits. The Red Cross also helped the communities to structure and coordinate their disaster response with authorities.
This story is part of the Disaster Resilience Journal. The Disaster Resilience Journal is an interactive documentary that examines how individuals, communities and countries around the world are building resilience in a landscape of climate change, and social, economic and cultural shifts. Discover the set of 42 stories, games, maps, interviews and quizzes that make up the Disaster Resilience Journal at:
http://www.disaster-resilience.com/
Typhoons, storms and flooding require quick action. See if you can pack your disaster pack before flooding engulfs you and your family with the "It's time to go, now!" micro-game on Day 34.

Lessons Learned :
Supporting Materials :