Data Readiness Toolkit Launched to Build Competencies of National Societies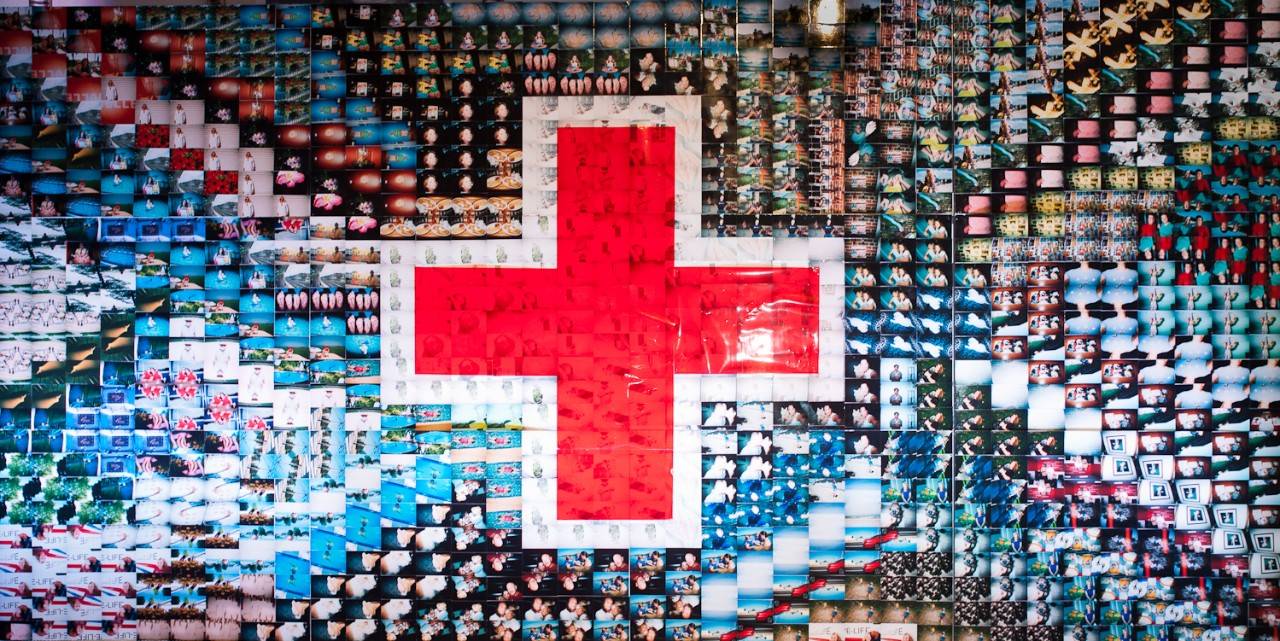 New DATA READINESS TOOLKIT aims to build data competencies across the Red Cross Red Crescent Movement
The Global Disaster Preparedness Center (GDPC) has launched a new toolkit to improve data-readiness in organizations on Preparecenter.org.
Understanding that through data readiness, organizations will be better equipped to respond to, recover from, and prepare for disasters, the Data Readiness Toolkit provides National Societies and others, with an easy-to-follow roadmap to data readiness. The toolkit is useful, whether you are learning about data readiness for the first time, developing a strategy for your team, or putting together a project proposal.
For the Red Cross Red Crescent (RCRC) movement, data readiness is the ability for National Societies to use quality and timely information in humanitarian operations and programs. IFRC and the National Societies have embraced the "data preparedness" process in humanitarian operations to mobilize responsibly and effectively.
This Data Readiness Toolkit supports the United Nations Sustainable Development Goals and the 2030 Agenda on increasing the use and impact of data in the humanitarian sector. The Harvard Humanitarian Initiative (HHI) credits data readiness for improving data collection and analysis tools techniques, while effectively deploying strategic upskilling. The toolkit also complements and expands the work of The United Nations Center for Humanitarian Affairs (OCHA)'s Center for Humanitarian Data on the existing principles on the use of information management in disaster scenarios[i].
Here's how the Data Readiness Toolkit can help you
1)      It helps you navigate the data ecosystem.
At the onset of an emergency, informed decisions can save time and lives. A lack of readiness can hamper response teams to effectively coordinate and deliver relief assistance, monitor services, and communicate in fast-evolving, complex scenarios. Data readiness provides information and insights to understand the local context and anticipate appropriately.
The Toolkit guides you through a three-step process to create the solutions that best fit your organization. Learn the basics of data readiness in the humanitarian specific context. Assess your priorities and build your team's preparedness through capacity training. Chart your path to practice and build key competencies including:
ü  Data Literacy – the basic skills, knowledge, attitudes, and social structures required for different populations to use data.
Often, staff misinterpret data or cannot make sense of the information in a way that relates to their work.  Teams are working completely independently, with no external support but from their immediate team.  
Data literacy gives teams access to wider resources of technical support and working groups, with formal linkages to external data sources where relevant.  Teams are plugged into national data trends and information as relevant to the program/operations across multiple stakeholders and resources.  Users can explain concepts like bias and other limits to data, and use available data for other relevant proxies.
ü  Data Preparedness – the ability to responsibly and effectively use and manage data-related tools, methods, and strategies.
 Often, data management strategies are drafted with weak linkages to operations and programs.  Any reference to the data cycle and collection is limited to M&E and/or other minimal reporting requirements. Data management is tied to storage policies.
Data preparedness allows a data management strategy that is aligned with the long-term partner, regional and/or global planning, with consideration of most of all aspects of data flow, including data analysis and visualization. Rigorous statistical sampling methodologies are used for future analysis. Advanced data sharing policies are connected to security settings. Data is available according to whom is accessing the information with a default to open. National Societies actively monitor and adapt dissemination strategies based on audience measurements.
ü  Data-Driven Decision Making – the ability to use data for decisions, having reliably integrated analytic thinking into both design and implementation.
Often, action plans are not typically linked to data. If available, data may be informative, but lacking a clear purpose. Without previous experience in using data for decision-making, staff shows a preference for intuition.  
Data-driven decision-makers use data analysis to devise a plan of action, with clear policies and procedures in place to act on certain findings or analyses. (e.g. early action triggers linked to a specific action).  Data and information are incorporated into planning and monitoring processes. Pre-analysis plans (i.e. guiding principles/policies) are tied to programmatic decisions, with accountability measures to ensure documented fact-based "best" decisions.
2)      Learn from success stories in the field.
National Societies in Kenya, Indonesia, and Myanmar have compelling success stories that you can learn from in becoming more data ready. Please check each scenario in the introductory video:
ü  Improved data flow across teams and team data skills training (Kenya);
ü  Enhanced data-driven approach to decision-making (Indonesia); and,
ü  Renewed real-time response data with leadership and partners (Myanmar).
https://preparecenter.org/toolkit/data-readiness-toolkit/
Conclusion
Data-driven decision-making is a critical asset for practitioners and partners to increase their situational awareness, better communicate with vulnerable communities and improve relief efforts.  But data is only part of the journey. Multi-disciplinary teams remain responsible for validating how to balance different stakeholder interests and optimize operational performance, making the learning journey more personalized. With the growing influence of big data valuable insights in aiding humanitarian response, there are challenges to come. At the forefront is safely externalizing sensitive data to offset potential data privacy and security concerns. Nonetheless, big data has revolutionized the digital landscape, and there are many paths to becoming a data ready organization. The Data Readiness Toolkit is certainly one resource that will help your organization on the journey to data-readiness.
---