New Teen Prep Kit Supports Young People to Get Started with Disaster Preparedness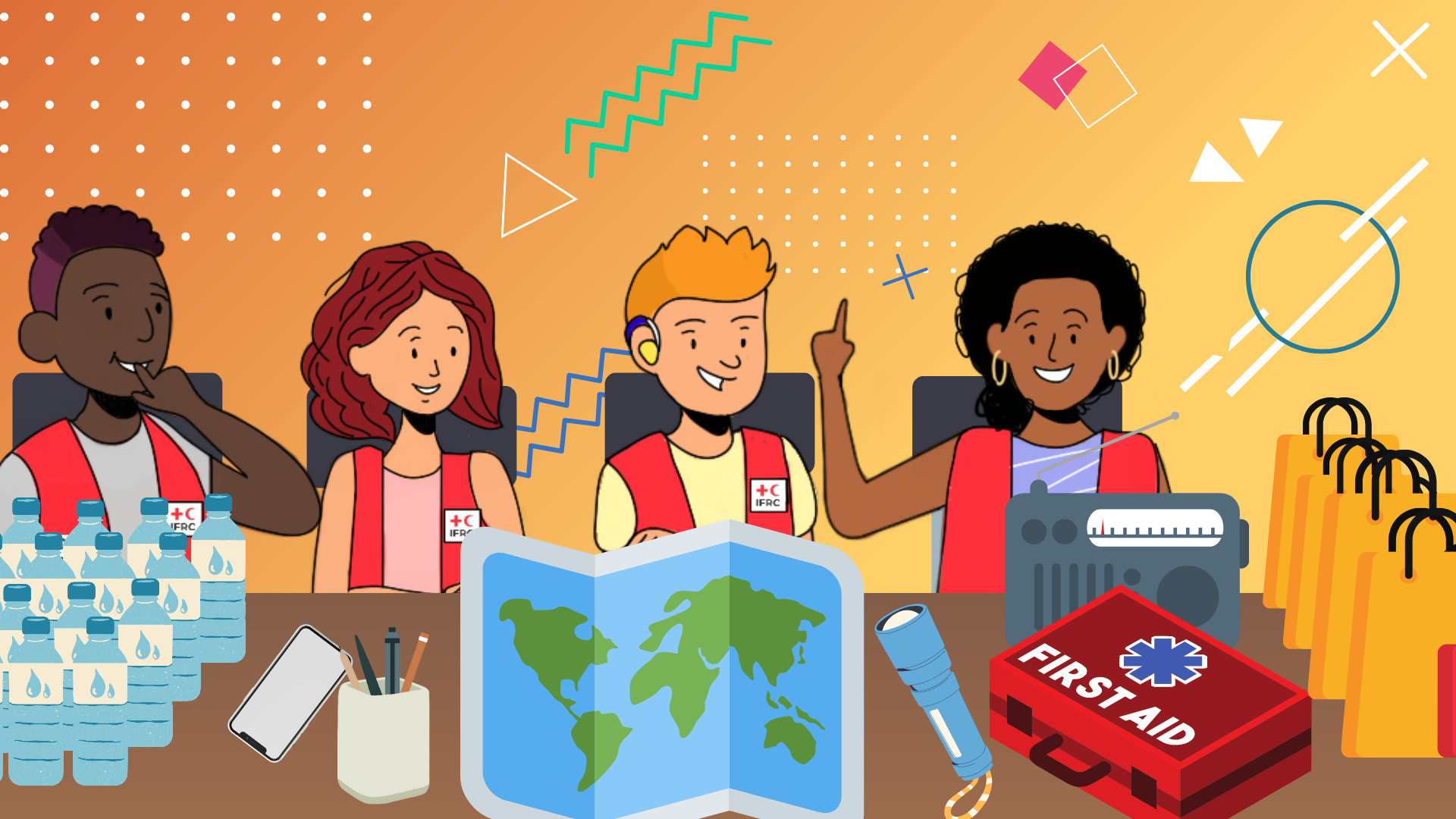 The Global Disaster Preparedness Center and the American Red Cross are pleased to announce the launch of Teen Prep Kit, a unique resource designed to help teenagers better prepare for emergencies and disasters. The Teen Prep Kit takes activities created by teens across the RCRC Movement and brings them together to create a one-of-a-kind emergency and disaster preparedness resource for students aged 13-19.
Developed to address the gap in educational resources for teens, the Teen Prep Kit is an accessible, easy-to-use, and engaging resource centered around the needs of young people. With activities and videos created by teens for teens, the Teen Prep Kit is an excellent tool to provide young people with the knowledge and skills to be better prepared for disasters and emergencies, while also promoting leadership and future building.
The toolkit is available in seven languages and includes six modules covering topics such as Disaster Risk Reduction, Emergency Planning, Climate Change, Health, Wellness & Resilience, and Leadership & Future Building. Each module in this kit includes an introductory video, Activity Cards, and Additional Resources sections, making it a fun and accessible way for teenagers to learn about preparedness.
The launch of the Teen Prep Kit was timed to coincide with the Uplift: Youth Climate Action webinar on March 7th, where key players from across the RCRC Movement discussed best practices for advancing youth action in the area of climate change. You can watch the webinar recording on our YouTube channel.
The Teen Prep Kit is free to use and is accessible at PrepareCenter.org/TeenPrepKit. We encourage everyone to access and share this valuable resource with their networks!